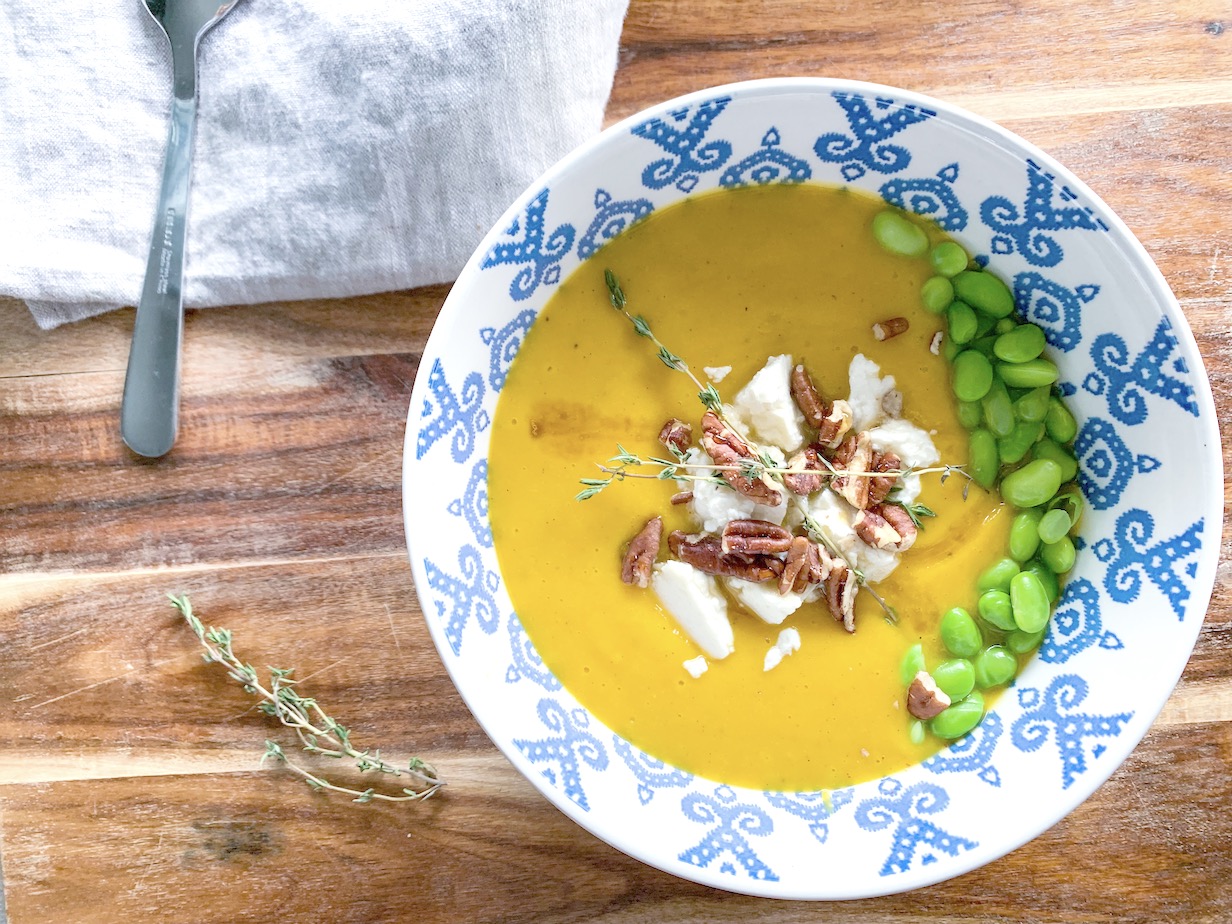 When we have a little more time on our hands, why not take the opportunity to prepare some recipes and freeze them! We can even include the children in the process to make it an activity before returning to class! That way, we'll have home-cooked meals ready to go when we get back to our routine. Here are our top 30 recipes to freeze!
What could be more comforting than a good soup on a cold winter day?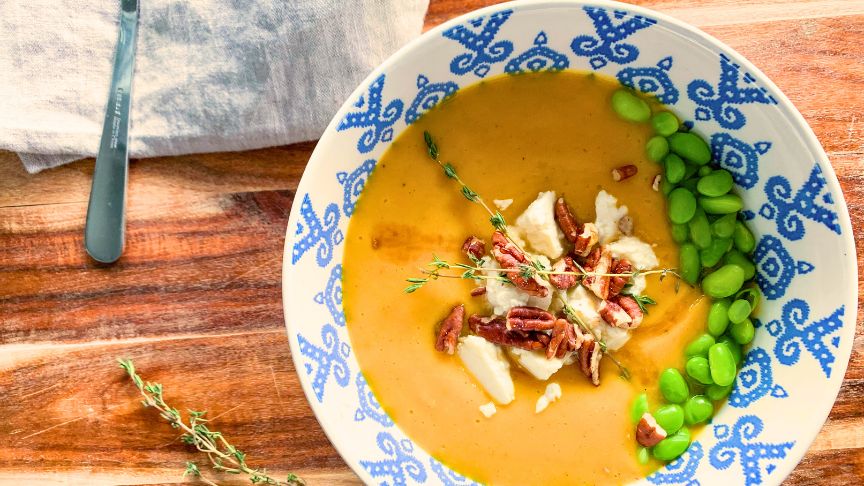 One thing I love about chili is its versatility: it's equally delicious when made with beef, with beans, or with both! Plus, it can be eaten on its own, with brown rice or with tortilla chips! 
Here are some of our little tricks when making homemade tomato sauce: 1) Add in a protein source (in this case, tofu!); 2) Add vegetables; 3) Double the recipe, so you can put some of it in the freezer! 
Lasagna is a special meal in our house. So you can imagine that when we take one out of the freezer, already prepared for our dinner, the whole family is happy!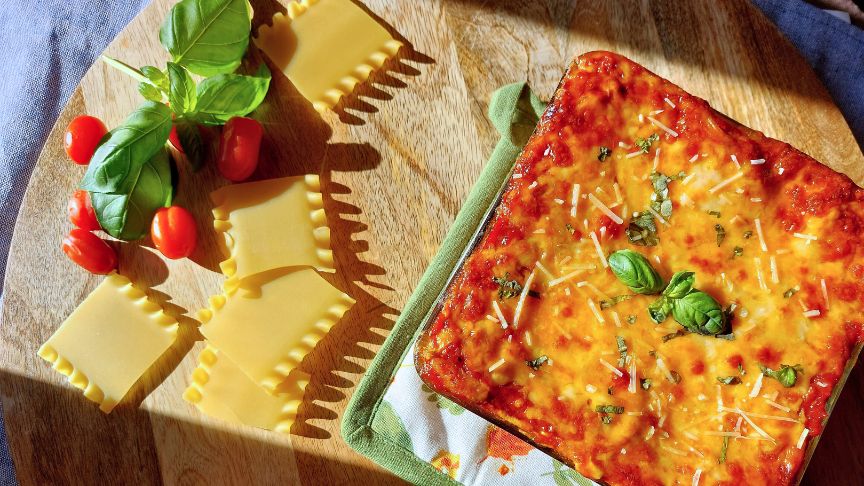 It's often eaten during special Christmas dinners... but why not make an extra one to enjoy once the holiday season is over? :) 
No leftovers for tomorrow's dinner? A single serving of frozen shepherd's pie is a perfect choice to tide you over!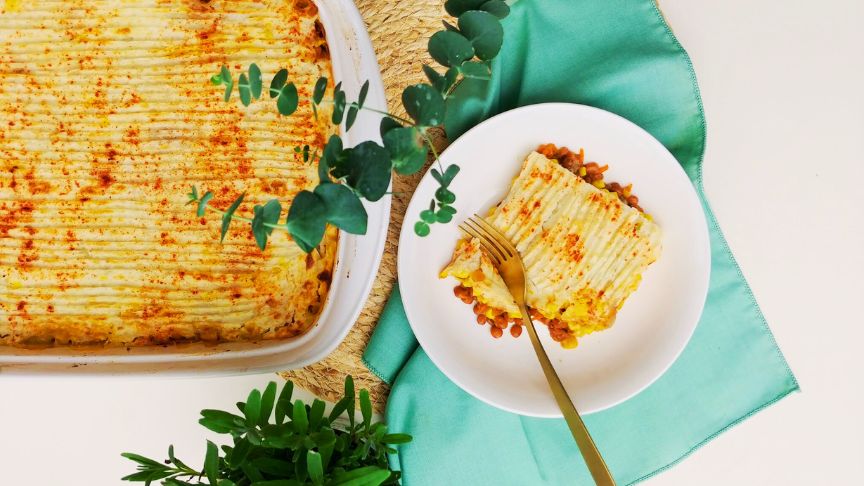 In my house, fast food = burgers! However, store-bought burgers can be expensive and high in salt, which is why I like to make them at home and freeze them, then take them out for a quick dinner! 
Pulses offer so many health benefits! Good sources of fibre, iron, potassium and protein, and low in fat and salt, they are great food choices to include more often in our diet. Here is a legume wrap mix that can be made ahead of time and then frozen. 
A very practical option for lunch! After defrosting, it can be used to make a delicious sandwich. 
We have to admit that we don't often think of freezing a stir-fry... but what a good idea! So here is a stir-fry recipe with tempeh that freezes well.
We are telling you, you will love this flavorful and nutritious soup that can be made in large batches and frozen for a quick and easy meal any time.
This savory and sweet maple ham recipe is perfect for freezing leftovers that can easily be incorporated into sandwiches, soups, or salads, simplifying meal prep. The balance between the sweetness and the saltiness creates a delightful flavor that is sure to impress your loved ones.
This rich and decadent sauce is a favorite pasta dish and can be conveniently made in large batches and frozen for later use, storing well for up to three months. With this recipe, you can always have a delicious and convenient sauce ready for pasta night!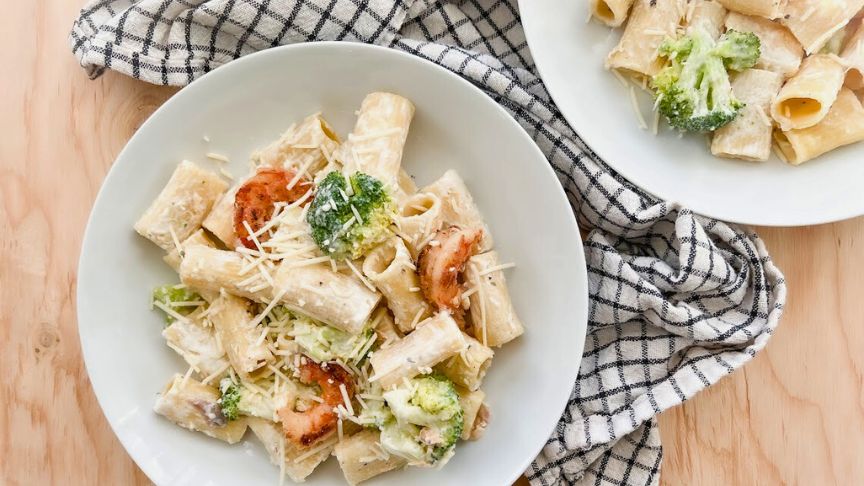 This hearty and flavorful soup combines tender vegetables, protein-rich chickpeas, and fragrant rosemary for a satisfying and nutritious meal.
This next one is an effortless way to make tender and juicy chicken that can be used in a variety of dishes, from tacos and sandwiches to salads and pasta. Try it and see for yourself, it's a real crowd-pleaser and time-saver!
Chili and chocolate? That's right, they make a surprisingly delicious combination. The blend of savory spices and heat, paired with the rich sweetness of chocolate, creates and bold and irresistible flavor that's sure to delight and become a new favorite !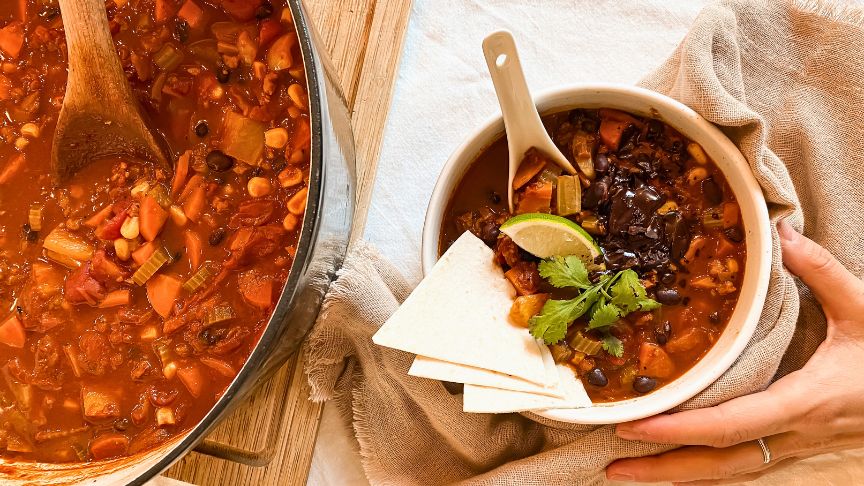 This recipe is a game-changer for busy weeknights and meal prep. The tender tofu is sautéed to perfection in a rich and flavorful butter sauce. The best part? It can easily be made in large batches and frozen for later, so you can enjoy this satisfying meal anytime !
Why not take your taste buds on a flavorful adventure with this vegetarian twist on a classic dish that's guaranteed to leave you wanting more !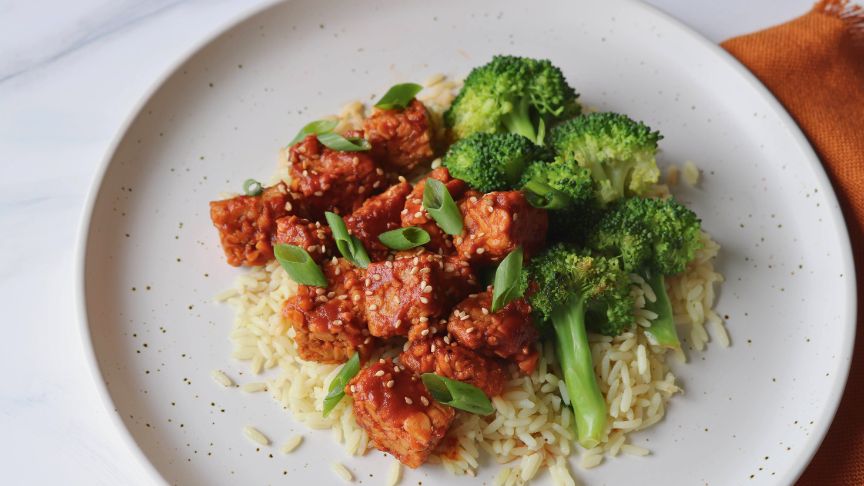 Elevate your comfort food game with this soup recipe. Loaded with hearty lentils and topped with fluffy mashed potatoes, it's the ideal dish for freezing.
Next on the list, spice up your meal prep with this pork recipe. It's a dish bursting with flavor and freezer-friendly too !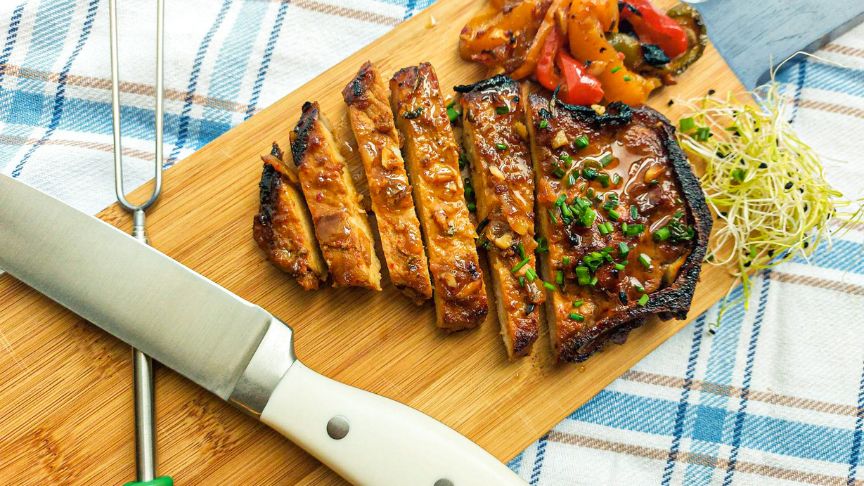 Say goodbye to store-bought pizza dough and hello to this homemade High Fiber Pizza Dough. It's a delicious and nutritious alternative that can easily be frozen. You can also use this recipe as an opportunity to use up any less-fresh vegetables you have on hand – it's a great way to reduce food waste ! 
Looking for a sweet and satisfying treat after your meal? Look no further than our zucchini and oatmeal brownies recipe.
This one is a mouthwatering dish that's perfect for any occasion ! It combines succulent pork with the sweet and nutty flavors of maple and pecans for a truly irresistible taste. Tender and juicy, these medallions are sure to be a hit with family and friends.
Thin, delicate and oh so versatile. Whether you're craving a sweet or savory treat, these crepes can be filled with anything your heart desires. Make a big batch, freeze them for later and enjoy them anytime, anywhere you want!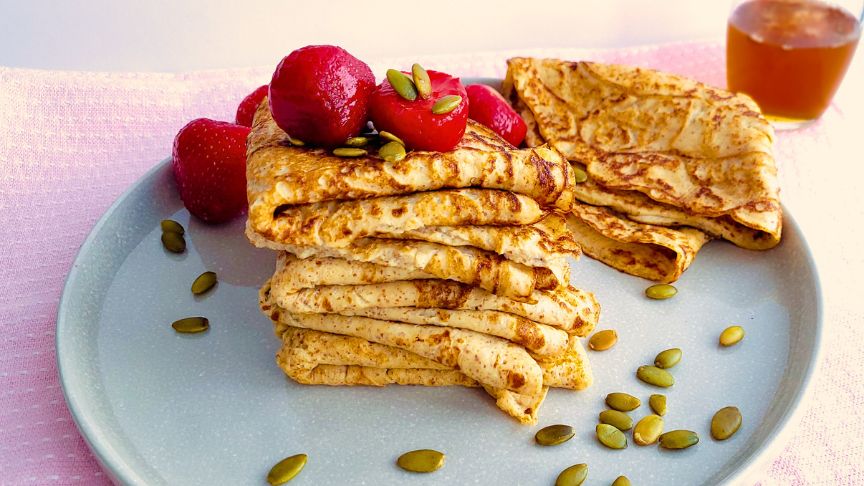 Escape to a tropical paradise with our Mango-Coconut Popsicles ! Bursting with the fresh and juicy flavors of ripe mangoes and creamy coconut, these are the perfect treat to cool down on a hot summer day.
Pesto is great, it can be used in so many recipes, here's a pro-tip: Freeze your pesto in ice cube trays to make individual portions always ready to use !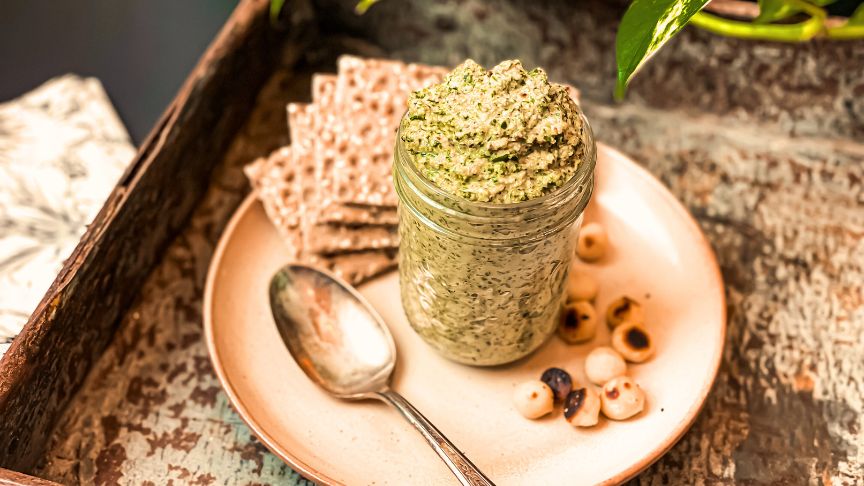 Smoothies are a great way ton include more fruits and vegetables into your daily eating habits, but the preparation can sometimes take too long in the morning. Why not make smoothie cubes in advance to save some time? Here are different recipes to freeze and simply blend in the morning.
Perfect for freezing and easily reheated, these fiery meatballs are a delicious and convenient addition to any meal.
Experience the joy of homemade bagels with our recipe. Perfectly soft and chewy, we guarantee you'll never go back to store-bought.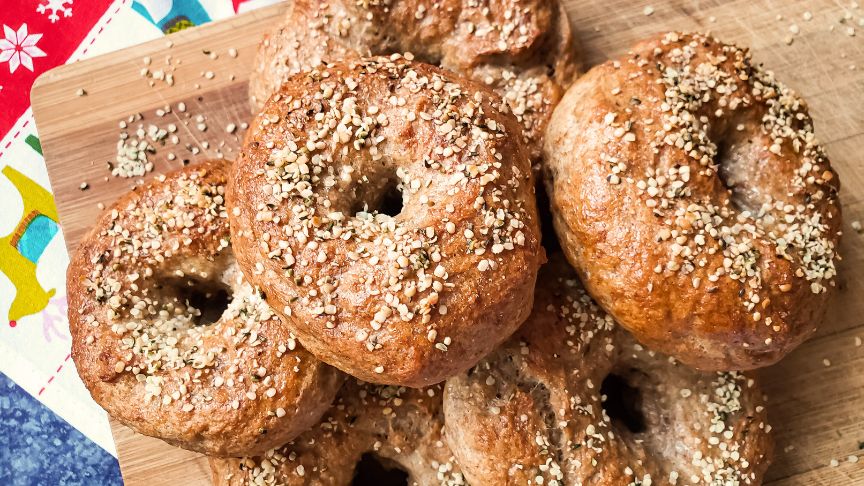 Looking for a healthy and tasty breakfast? These high-fiber raisins muffins are perfect for a quick and satisfying start to your day. Plus, they can be easily frozen for a nutritious snack on-the-go !