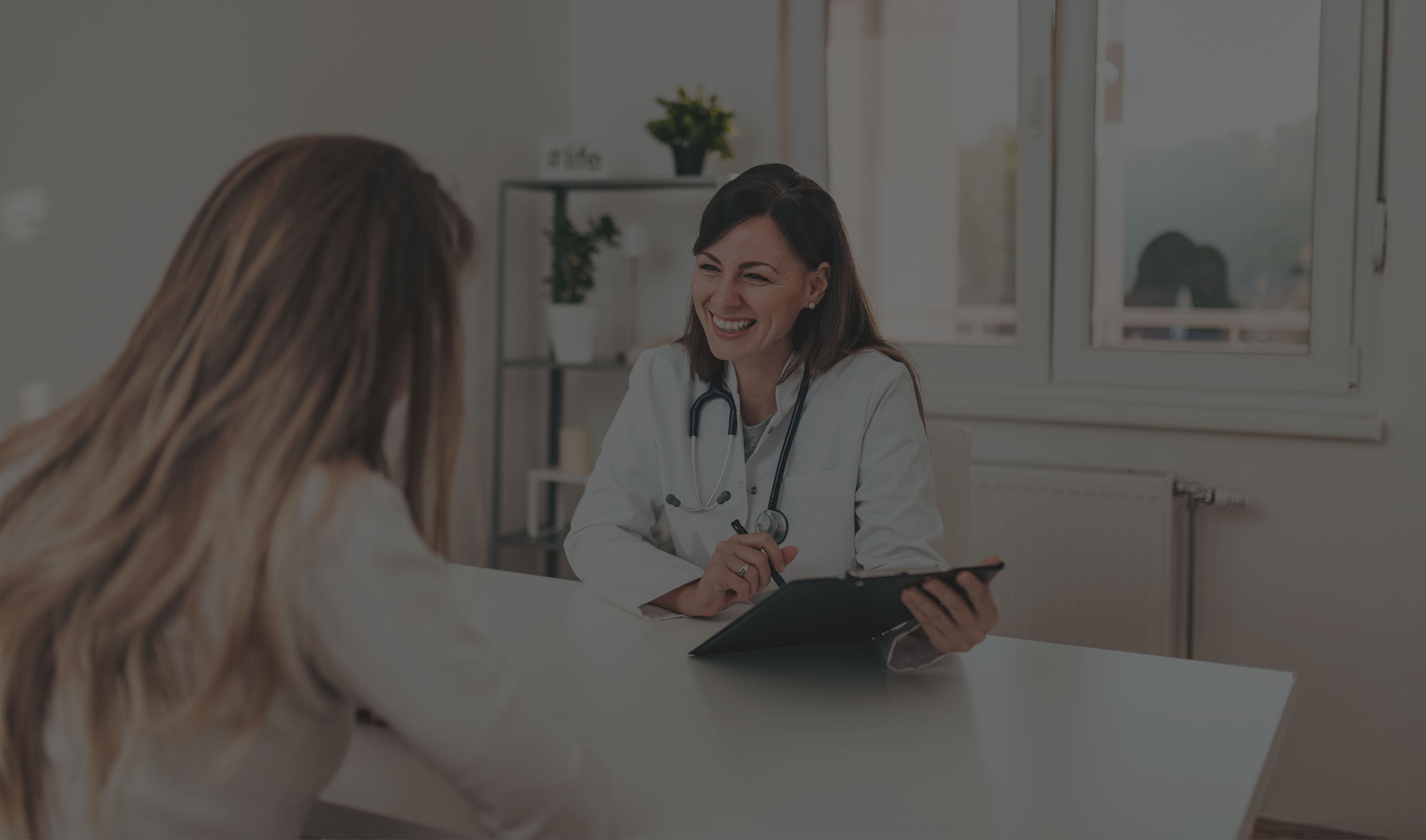 Clinical Nutrition Services
Download the referral form
Download the referral form and add it to your electronic medical record (EMR) for a quick and efficient referral!
Whether you're a physician, nurse practitioner, physiotherapist, kinesiologist, occupational therapist, psychologist, or another health professional, you can send us a nutrition referral request for one of your patients.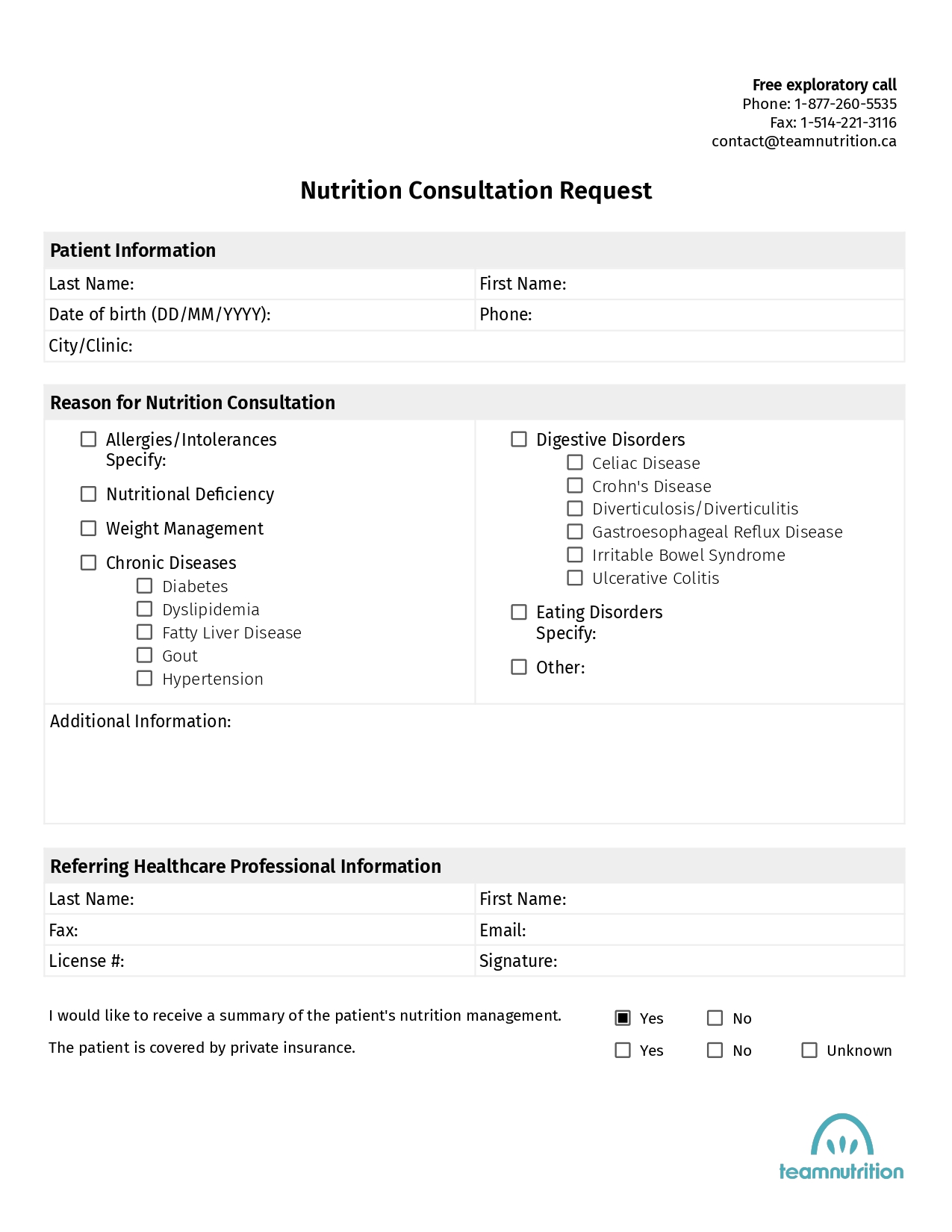 Referral Procedure
Email: contact@teamnutrition.ca
Fax: 1-514-221-3116
Title: Referral - Community Name followed by City or Area
Send the completed referral form or include the following information to your email/fax:
1. Client's full name
2. Client's phone number
3. Name of referring physician/professional (if applicable) 
4. Email address 
5. Reason for appointment
6. Best time to contact the client
7. Any other relevant information
Upon receiving the email, our appointment coordinator will acknowledge receipt.
Customized Service for Your Patient We provide tailored and realistic nutritional monitoring, ensuring lasting successes through professional support, personalized nutrition plans, and custom tools.
 
Who Are We?
TeamNutrition consists of over 70 dynamic, qualified, and client-focused dietitians. We offer online and in-office nutrition consultations across Canada, as well as on-site conferences and seminars.
Our Skills
We ensure the constant updating of professional knowledge and implement interventions based on the latest nutritional data.
 
Innovation
We utilize a personalized approach and cutting-edge educational and technological tools, such as the KoalaPro portal and the Keenoa smart food journal.
 
Professionalism
We provide complete care and close accompaniment to clients, helping them change their eating habits.
 
What Sets Our Registered Dietitian Nutritionists Apart?
Team Strength
By collaborating with TeamNutrition, you join forces with a team of over 70 registered dietitians, each a member of their respective provincial dietetic colleges. Our professionals possess diverse and complementary expertise, and they benefit from training programs and professional practice supervision to deliver a service of unparalleled quality.
Effective Communication and a Willingness to Collaborate
TeamNutrition champions a multidisciplinary approach. Our fully computerized record-keeping platform enables effective communication and fosters collaboration by facilitating the transmission of condensed nutritional assessments to the treating professional. These assessments highlight the patient's progress in their journey.
 
Would you like to work with us or find out more about our referencing process? Contact us now!