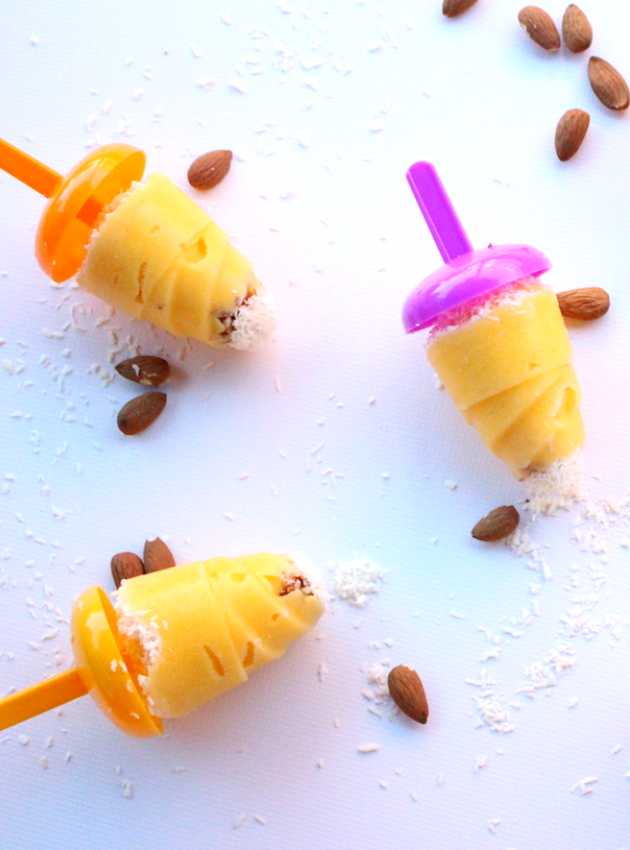 Indulge in these refreshing and creamy treats, perfect for beating the summer heat. Try our irresistible mango-coconut ice pops today and savor the flavors of paradise.
Ingredients
125 ml (½ cup) plain Greek yogurt
500 ml (2 cups) of Mangoes (fresh or frozen)
125 ml (1/2 cup) coconut almond milk
15 ml (1 tbsp) unsweetened coconut
About 10 chopped almonds
Preparation
Put the yogurt, mangoes and coconut almond milk in the blender for about 1 minute.
In popsicle molds, spread the coconut and almonds, then pour the mango mixture.
Put in the freezer for at least 4 hours, or until frozen.