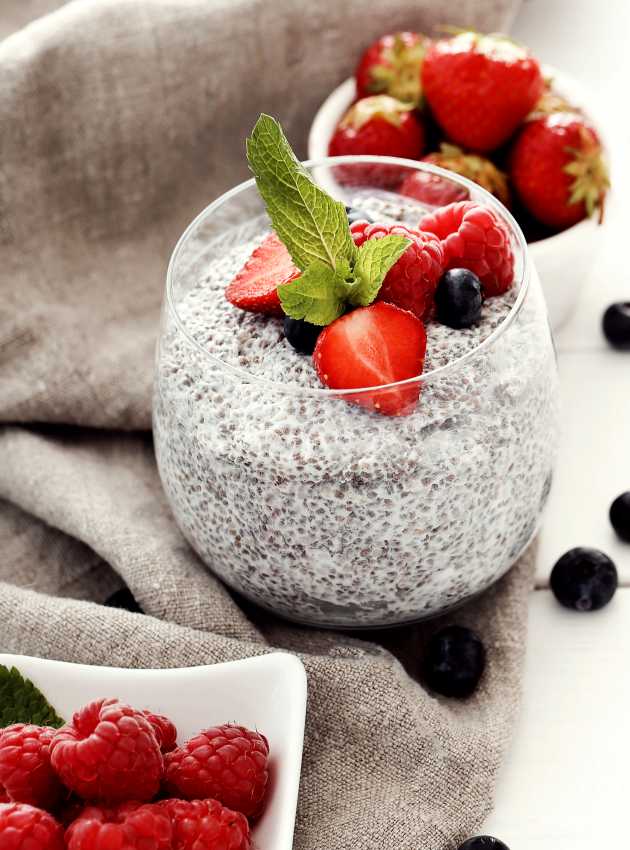 Dive into the goodness of our Vanilla Chia Pudding recipe. This nutritious and creamy treat features the delightful flavors of vanilla, perfect for a satisfying and healthy dessert option. Try it now !
Ingredients
500 mL (2 cups) of milk
125 mL (½ cup) of chia seeds
2.5 mL (½ tsp.) of vanilla extract (or 60 mL (¼ cup) of cocoa powder for a chocolate version)
15 mL (1 tbsp.) of maple syrup or honey
Preparation
Mix all the ingredients in a Mason jar or a container with a lid. 
Close the container and shake well to combine. 
Refrigerate for a few hours, making sure to stir everything before serving.