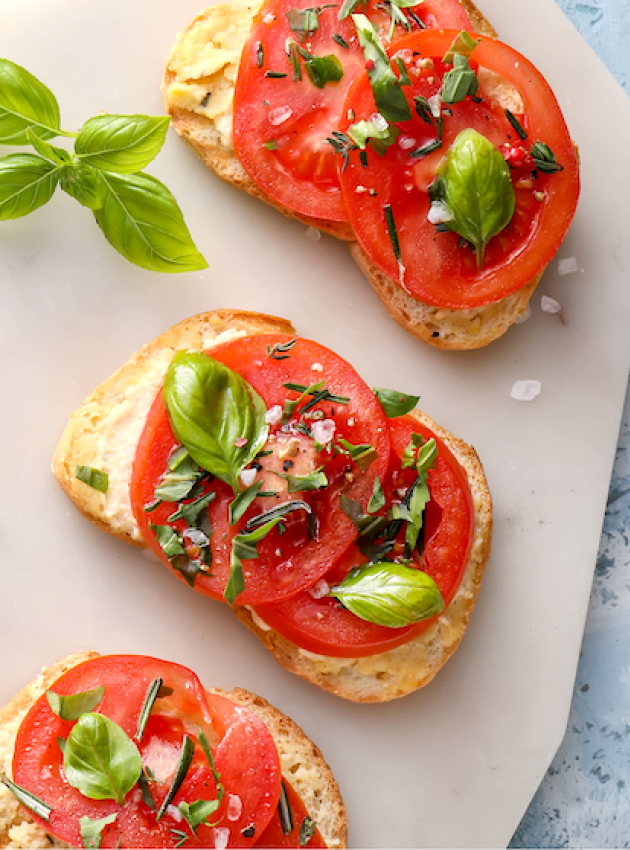 Experience the delicious combination of fresh tomatoes and creamy hummus in this satisfying tomato and hummus toast.
Ingredients
1 slice of bread

15 ml (1 tablespoon) of hummus

4 cherry tomatoes, halved

A drizzle of sriracha

5 ml (1 teaspoon) sesame seeds

A few fresh basil leaves, to taste
Preparation
Toast a slice of bread, then spread the ingredients in the given order on the toasted bread.
Notes
The toasts are best enjoyed on the same day.