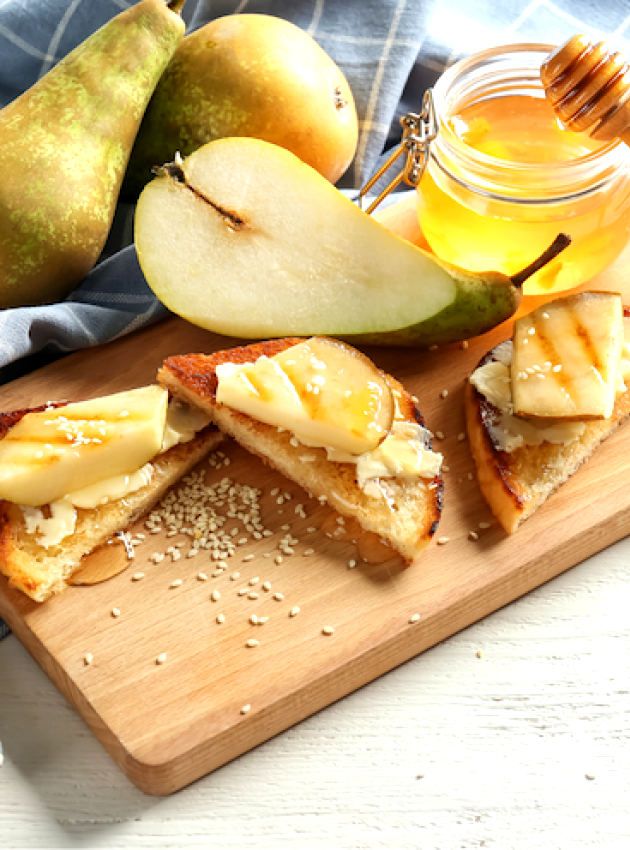 Indulge in the delightful combination of flavors with this Almond Pear Toast, featuring natural almond butter, fresh slices of pear, a drizzle of honey, and a sprinkle of crushed walnuts for a satisfying and nutritious breakfast or snack.
Ingredients
1 whole-grain slice of bread 

15 ml (1 tbsp) of natural almond butter

½ pear, thinly sliced

A drizzle of honey

2 chopped walnuts
Preparation
Toast a slice of bread, then layer the ingredients in the given order on the toasted bread.
Notes
The toasts are best enjoyed on the same day.