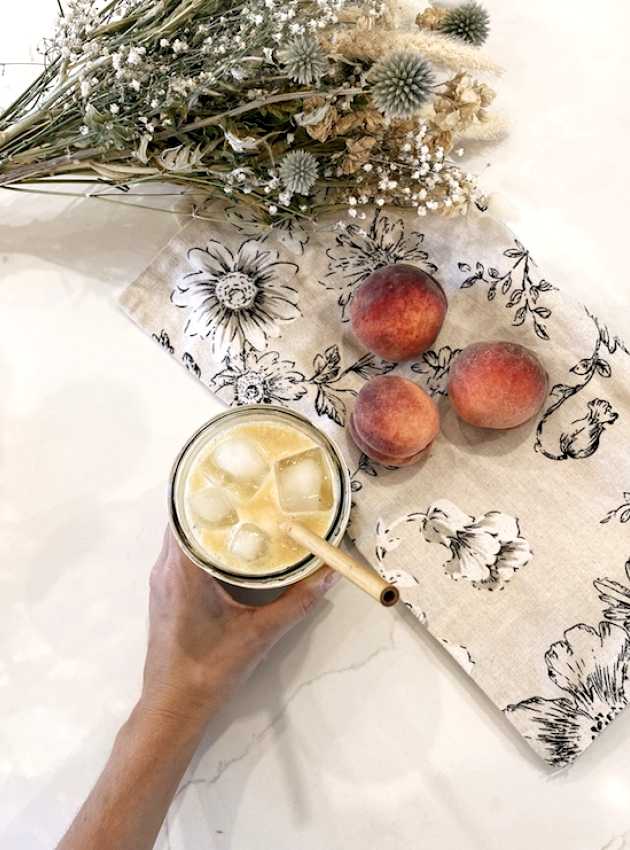 Discover our original recipe for Sparkling Passion Fruit & Peach Mocktail. Immerse yourself in a burst of tropical flavors with this refreshing and vibrant alcohol-free cocktail. Try it now for an unforgettable summer beverage experience.
Ingredients
½ passion fruit
½ peach
Some ice cream
65 ml (¼ cup) maple water
125 ml (1/2 cup) sparkling water
Preparation
Using a blender foot, puree the inside of the passion fruit and the peach.
Fill a large glass with ice cubes and pour the fruit mixture. Add maple water and sparkling water and mix.
Add sparkling water if needed and enjoy!