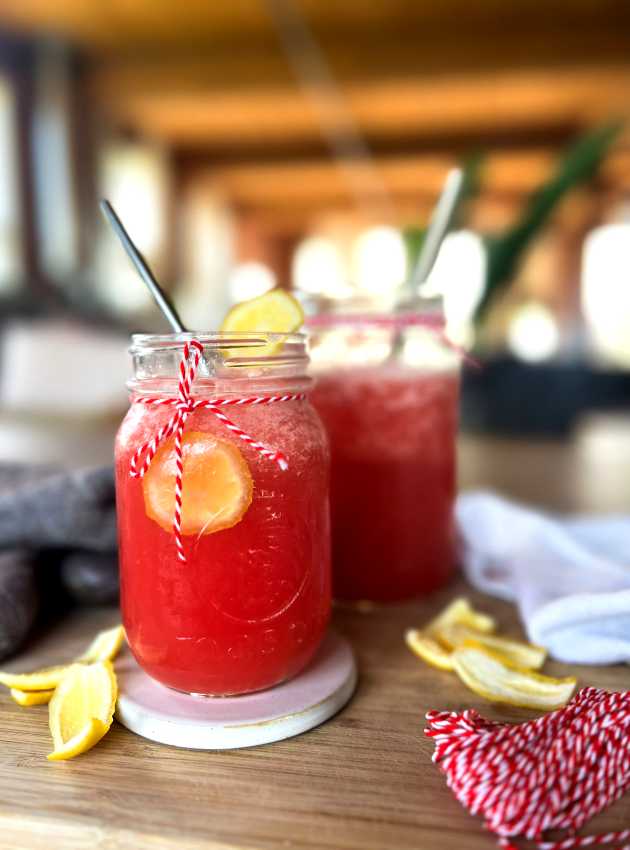 This refreshing watermelon lemonade is a sugar-free summer drink. It is light, flavorful, and perfect for quenching your thirst on hot days. Made with simple and healthy ingredients, this watermelon lemonade is ideal for the whole family. Follow this easy recipe to prepare this delicious beverage in just a few minutes.
Ingredients
750 ml (3 cups) frozen watermelon, cubed
2 lemons, peeled, pitted, and quartered, frozen
750 ml (3 cups) cold water
Preparation
In a blender, blend all the ingredients on high speed until smooth and creamy.
Pour the lemonade into glasses and serve immediately.

Note: If you prefer a thicker texture, you can add a few ice cubes and blend again. You can also add more lemon juice if desired.
Notes
Can be kept for 2-3 days in the refrigerator. Does not freeze.