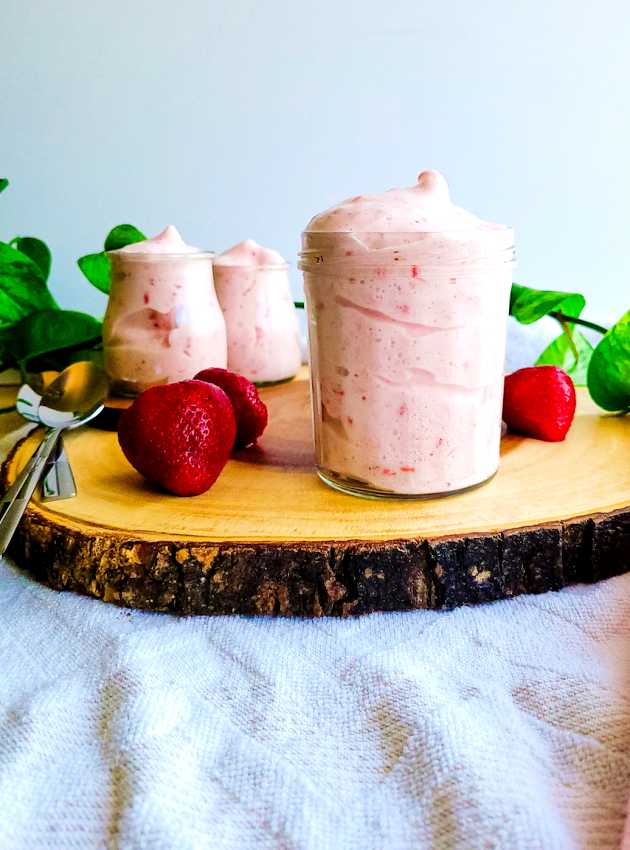 Looking for a fresh, light, and quick dessert that everyone will love? Here it is! This dessert, lower in sugar than traditional recipes, will refresh you and satisfy your sweet tooth with just 5 minutes of preparation. Don't forget to lick the beaters... Bon appétit!
Ingredients
500 ml (2 cups) strawberries (see Note)
2 egg whites
60 ml (¼ cup) granulated sugar
 
Note : For a low FODMAP version, replace strawberries with blueberries.
Preparation
A few minutes before starting the recipe, chill the bowl in the freezer for a firmer mousse.
In a large bowl, beat the strawberries and egg whites together.
Gradually add the sugar and beat until stiff peaks form.
Divide the mixture into 6 bowls and enjoy!
Notes
The mousse is best enjoyed the same day. It can be stored for 3 days in an airtight container in the refrigerator and is not suitable for freezing.