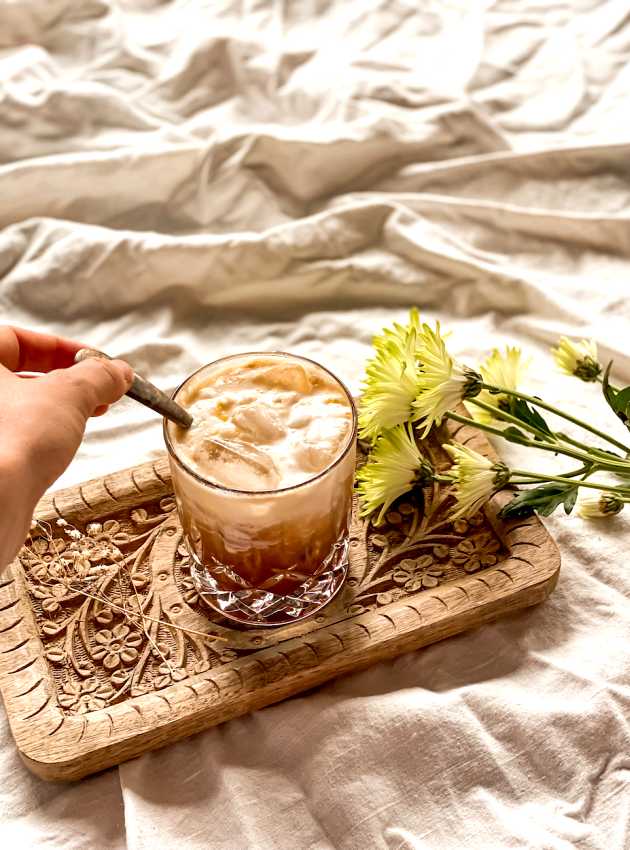 Refresh your hot days with a delightful twist on traditional iced coffee! Discover a refreshing variation that adds a unique touch. For an even bolder flavor, try it with a hint of lemon or orange zest!
Ingredients
1 oz (one shot) chilled espresso
15 ml (1 tablespoon) maple syrup
60 ml (¼ cup) unsweetened non-dairy beverage (soy, oat, almond, etc.)
80 ml (⅓ cup) sparkling water
Lemon or orange zest (optional) (see Note)
Ice cubes
Note : To avoid excessive bitterness, avoid grating the white part of the fruit.
Preparation
In a medium-sized glass, mix the espresso and maple syrup.
Add ice cubes to the glass.
Stir in the unsweetened plant-based milk and sparkling water.
If desired, garnish with lemon or orange zest.