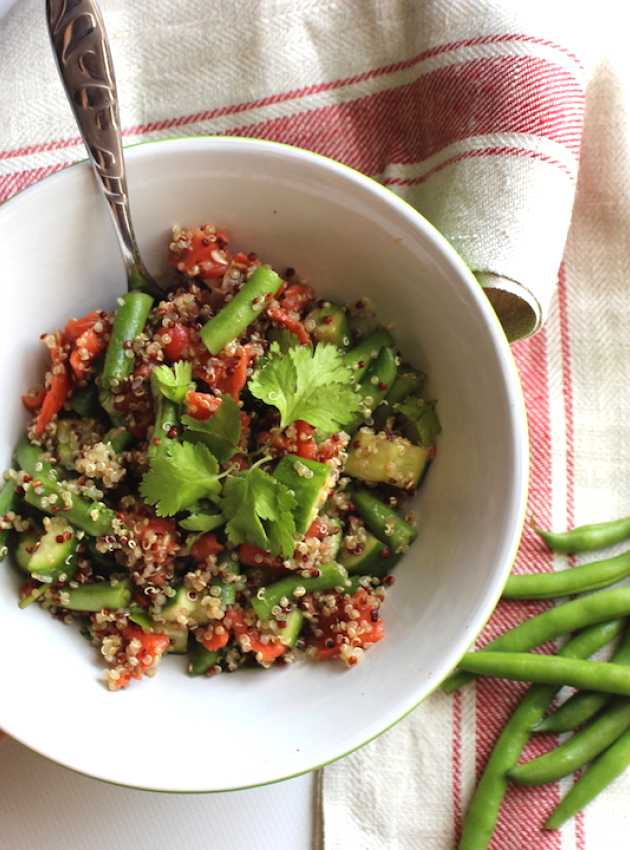 Explore the delightful world of flavors with our Smoked Salmon Salad recipe. Indulge in the rich taste of smoked salmon paired perfectly with fresh greens. A nutritious and scrumptious choice for a delightful meal.
Ingredients
125 ml (½ cup) quinoa
250 ml (1 cup) green beans, chopped into pieces
2 small lebanese cucumbers, cubed
65 ml (¼ cup) cilantro, chopped
125 g smoked salmon, sliced
15 ml (1 tbsp) vegetable oil
30 ml (2 tbsp) balsamic vinegar
Pepper, as desired
Preparation
Cook quinoa according to package directions. Let cool.
Combine and mix quinoa, green beans, cucumber, coriander, smoked salmon, oil, balsamic vinegar and pepper.