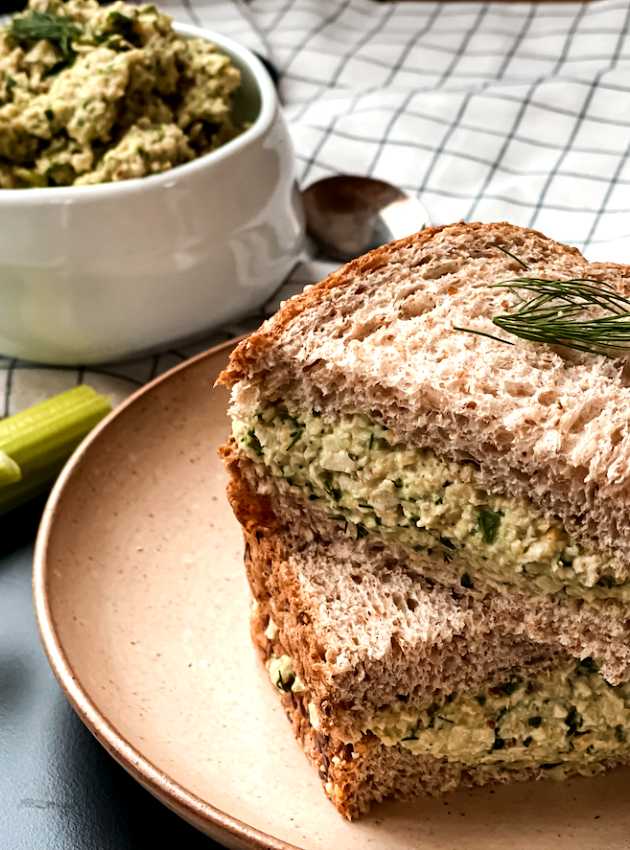 Discover the goodness of our Chickpea Sandwich with "veggie chicken" preparation. Packed with plant-based protein, this savory delight offers a nutritious and satisfying alternative for your sandwich cravings.
Ingredients
1 can (540 ml) chickpeas, rinsed and drained
1 package (227 g) plant-based "chicken" (Tofurky or Gardein type)
2 stalks celery, cut into pieces
250 ml (1 cup) baby spinach
80 ml (⅓ cup) pickles, sliced
60 ml (¼ cup) light mayonnaise or veganaise
45 ml (3 tbsp) nutritional yeast
15 ml (1 tbsp) Dijon mustard
juice of half a lemon
15 ml (1 tbsp) fresh dill
Pepper and salt, to taste
Preparation
Place all ingredients in a food processor and blend for about 15 seconds, until chunks remain.
Enjoy in a sandwich, on a salad or in a wrap!