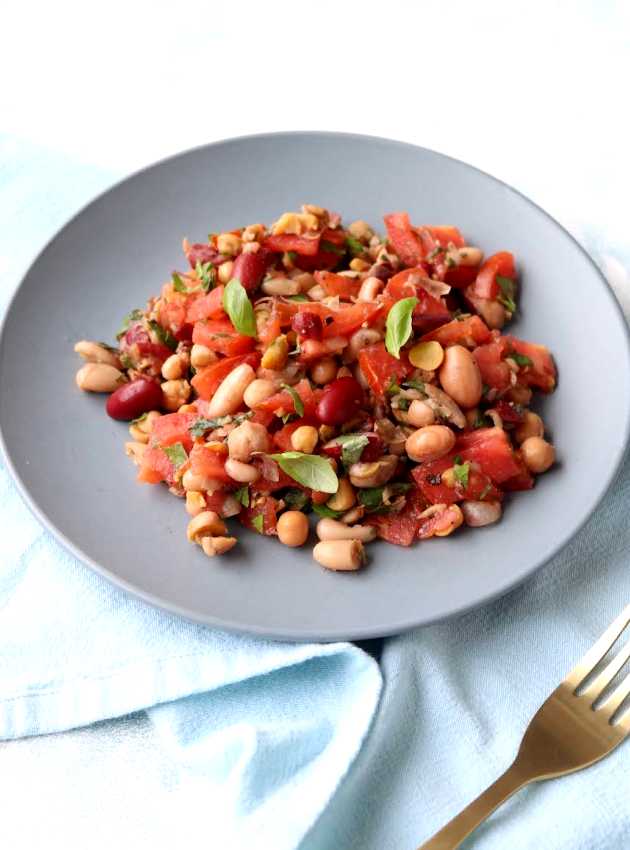 Perfectly versatile to suit all tastes, this pulse-packed salad will delight your taste buds and bring a refreshing touch to your meal. Serve as a salad, in a sandwich, or with additions such as half a can of tuna or a boiled egg. The possibilities are endless!
Ingredients
1 can (540 ml or 19 oz) of mixed legumes, drained and coarsely chopped (or 180 ml / 3/4 cup of cooked legumes)
180 ml (3/4 cup) fresh herbs, finely chopped (or 60 ml /1/4 cup dried basil)
3 Italian tomatoes, diced
15 ml (1 tbsp) balsamic vinegar or lemon juice
Pepper and salt, to taste
Note: For a creamier version, add 60 ml (1/4 cup) of store-bought hummus.
Preparation
In a large mixing bowl, combine all ingredients.
Notes
This salad can be stored for up to 3 days in the refrigerator. It is not suitable for freezing.