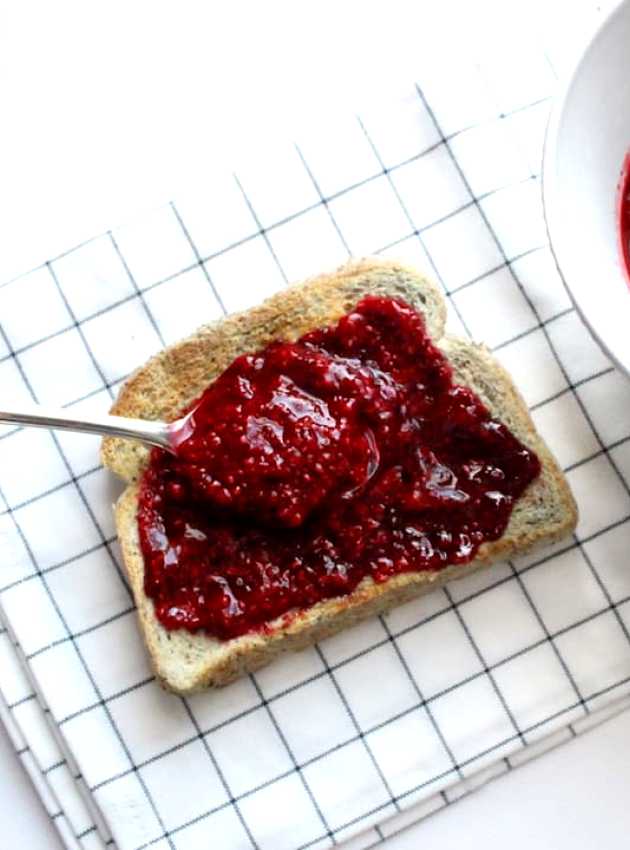 Discover our delightful no-cook Raspberry Chia Jam recipe. Made in a breeze, this healthy and flavorful jam combines the benefits of chia seeds with the tangy taste of raspberries. Spread it generously for a guilt-free indulgence!
Ingredients
250 ml (1 cup) fresh or frozen raspberries
15 ml (1 tbsp) water
15 ml (1 tbsp) maple syrup
15 ml (1 tbsp) chia seeds
15 ml (1 tbsp) lemon juice
1 ml (1/4 tsp) cardamom
Preparation
Mash the raspberries with water in a food processor.
Put in a small bowl and add the maple syrup, chia seeds, lemon juice and cardamom. Mix well and let stand for 15 minutes.
Notes
Keeps for 1 week in the refrigerator. You can keep a small amount in the fridge and freeze the rest in small ice cubes, so you can take one out at a time.