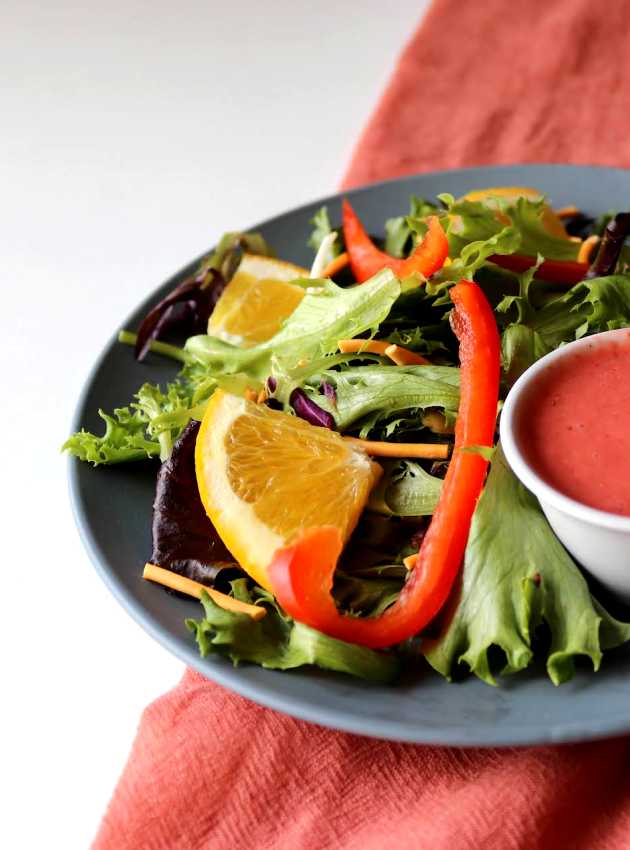 Indulge in our irresistible Strawberry Balsamic Dressing recipe. This bold combination of sweet and tangy flavors will add a refreshing and sophisticated touch to your salads, making every bite deliciously memorable.
Ingredients
160 ml (2/3 cup) Quebec strawberries (about 5 large or 7 small) (see Notes)
10 ml (2 tsp) extra virgin olive oil
5 ml (1 tsp) maple syrup
5 ml (1 tsp) balsamic vinegar
Notes: You can use 250 ml (1 cup) of frozen strawberries instead of fresh ones. Thaw them for 30 seconds in the microwave in the blender jar before adding the other ingredients.
Preparation
In the container of an electric blender (Magic Bullet type), place all ingredients and blend until smooth.
Serve on a green salad or as an original sauce to accompany grilled meat..
Notes
Can be kept for 7 days in the refrigerator.