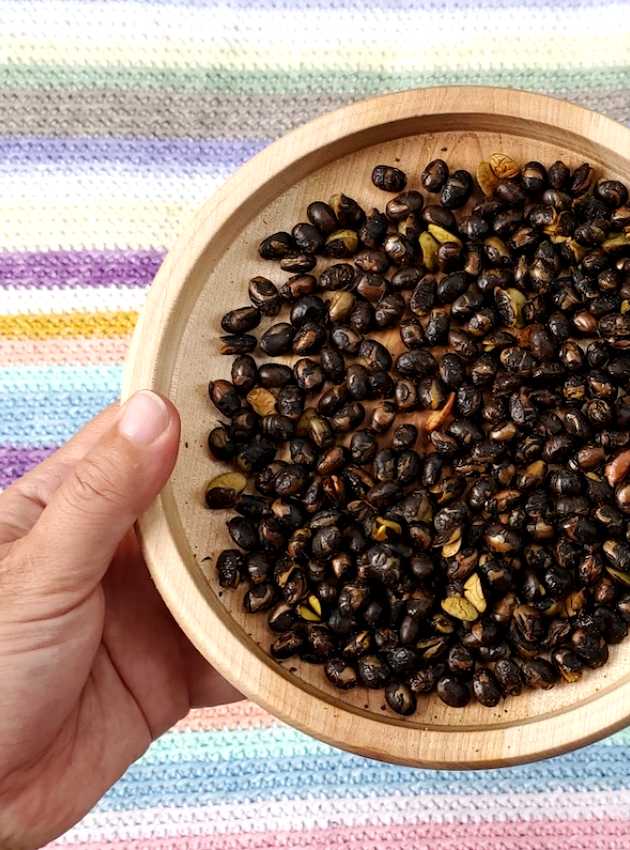 Ideal as a post-workout snack, added to a salad, or as an appetizer!
Ingredients
1 - 540 ml (19 oz) can no-salt-added black beans, rinsed and drained
10 ml (2 tsp) cumin powder
5 ml (1 tsp) oil
5 ml (1 tsp) garlic powder
5 ml (1 tsp) chili powder
2 ml (½ tsp) ground cinnamon
Pepper and salt, to taste
Preparation
Preheat the oven to 375°F (190°C).
Dry the beans with paper towels, then transfer them to a bowl.
Add remaining ingredients to the bowl and mix well.
On a cookie sheet, spread the beans and bake for 20-25 minutes.
Notes
Can be stored 1 day in an airtight container at room temperature or 3 days in the refrigerator, but they will lose their crunchy texture.