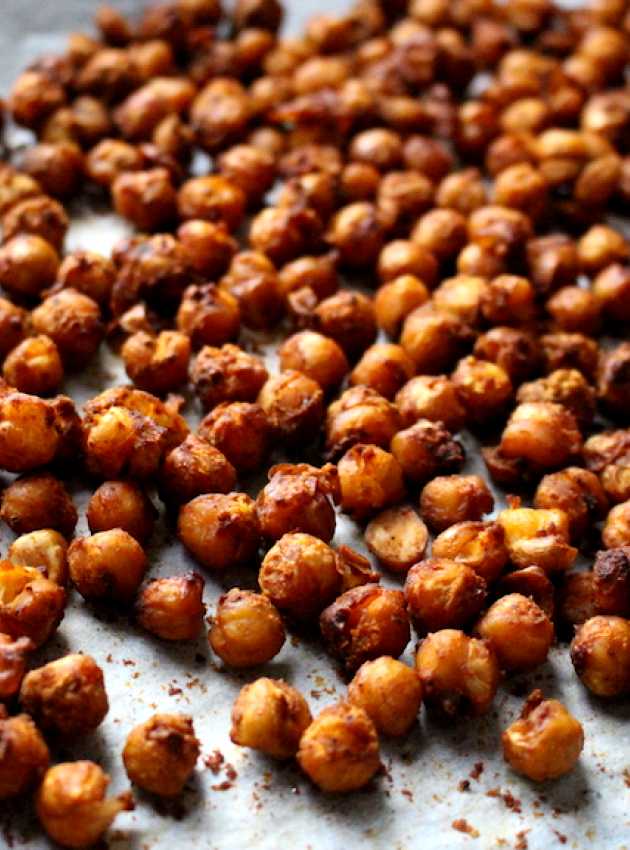 Discover the addictive crunch of our Crispy Chickpeas recipe. These oven-baked chickpeas are perfectly seasoned and roasted to golden perfection, making them a satisfying snack option for any time of the day.
Ingredients
1 can (19 oz/540 ml) chickpeas, rinsed, drained and patted dry
15 ml (1 tbsp) vegetable oil
10 ml (2 tsp) chili powder
5 ml (1 tsp) smoked paprika
15 ml (1 tbsp) nutritional yeast
2,5 ml (½ tsp) salt
Pepper, as desired
Preparation
Preheat the oven to 400 °F.
In a bowl, combine all the ingredients and stir well.
Line a baking sheet with parchment paper or aluminium foil. Spread chickpeas and bake in the oven for about 40 minutes. Can be enjoyed as a snack, in a salad or on a thin crust pizza.