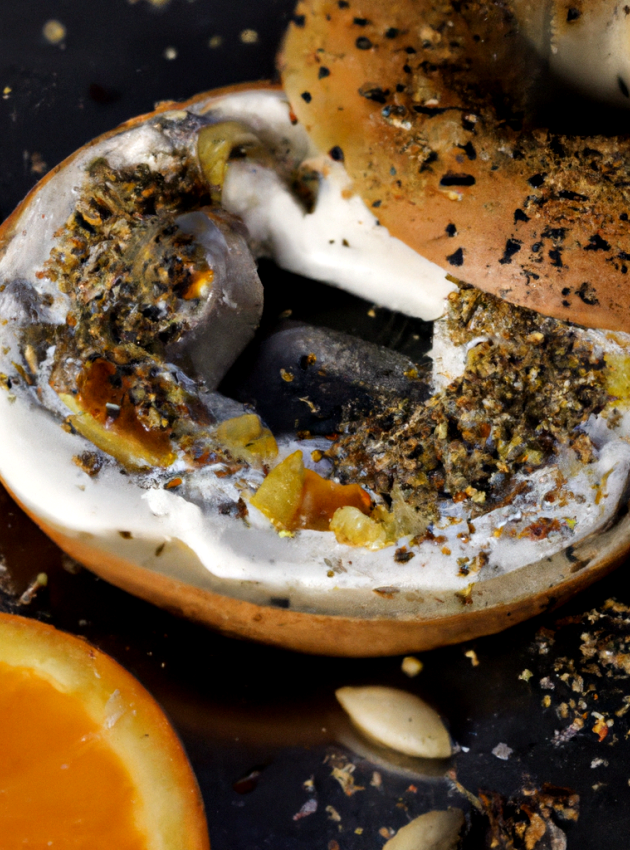 Savor the nutritious delight of our Creamsicle-style Bagel, with multigrain goodness, protein-packed Greek yogurt, vitamin-rich oranges, crunchy pumpkin seeds, and a touch of natural sweetness from honey.
Ingredients
1 Multigrain Bagel, sliced in half
30 ml (2 tbsp) of sweetened 
2% Greek yogurt
½ peeled orange, cut into pieces
A few pumpkin seeds
A drizzle of honey
Preparation
Toast both halves of the bagel in a toaster. 
Spread Greek yogurt, then top with orange pieces, pumpkin seeds, and a drizzle of honey.