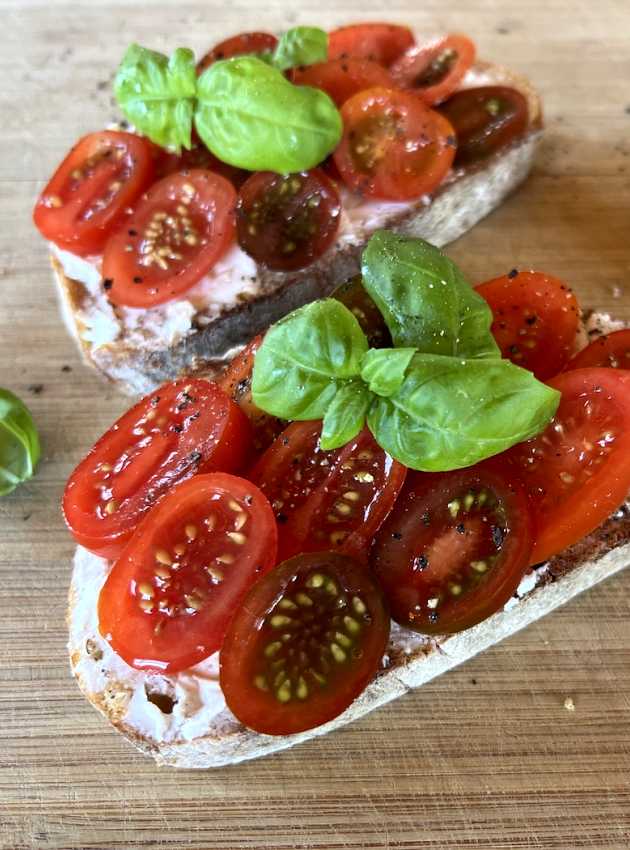 Discover our delightful recipe for Tomato, Goat Cheese, and Basil Tartine. Experience the perfect blend of ripe tomatoes, creamy goat cheese, and fragrant basil on a crispy bread slice. Easy to make and bursting with fresh flavors, this tartine is a must-try for any occasion!
Ingredients
1 slice of whole grain bread, toasted 
1 tomato of choice
60 ml (¼ Cup) low fat goat cheese (12% M.F.) 
Salt and pepper, to taste (optional)
Basil leaves, to taste 
Preparation
Spread goat cheese and sliced tomatoes of choice (ex: cherry tomatoes, ancestral tomatoes etc) on toasted bread. 
Add salt and pepper to taste, top with basil. Enjoy!