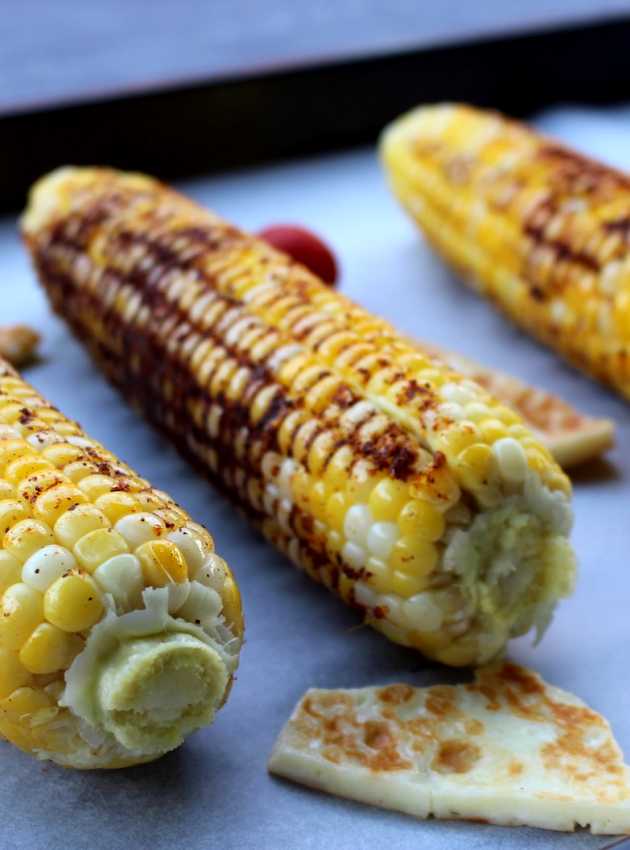 Discover our delicious recipe for grilled corn with spices. Expertly seasoned with a tantalizing spice blend, this grilled corn dish will elevate your culinary experience. Get ready to savor an explosion of smoky and flavorful delights!
Ingredients
4 peeled corns 
15ml (1 tbsp) margarine 
10 ml (2 tsp) chili powder 
5ml (1 tsp) smoked paprika 
5ml (1 tsp) of nutritional yeast (optional, but adds a good little cheesy taste) 
Salt and pepper to taste
Preparation
Cook the corn in boiling water for about 8 minutes. 
In a skillet over medium high heat, put the margarine followed by the spices. 
Add the corn and grill it for 5 to 7 minutes until it is lightly golden brown while turning the corn over. Remove the corn from the skillet and set aside on a large plate.
To serve, you can grill Halloumi cheese 5 minutes on each side in a frying pan over medium heat (no need for fat in the pan). To impress your guests, arrange the grilled corn on a plate with small tomatoes and grilled Halloumi cheese!