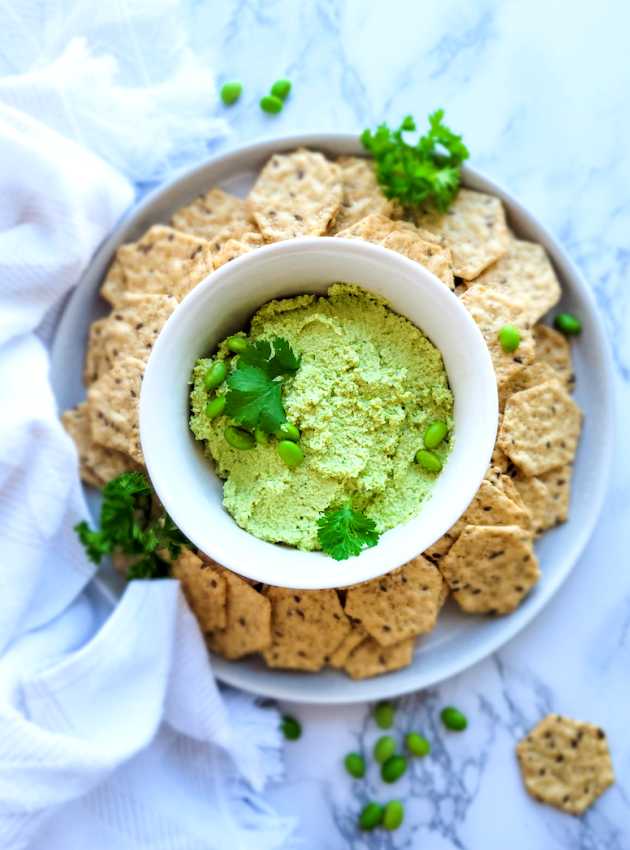 Discover the creamy and flavorful world of our Edamame Spread recipe. Made with edamame and herbs, this versatile spread is perfect for dipping, spreading on toast, or adding a unique twist to your favorite dishes.
Ingredients
225 g (about 250 ml /1 cup) frozen shelled edamame, thawed
1 small clove garlic
30 ml (2 tbsp) fresh coriander leaves
30 ml (2 tbsp) fresh parsley leaves
60 ml (¼ cup) plain 0% Greek yogurt
5 ml (1 tsp) olive oil
30 ml (2 tbsp) lemon juice
80 ml (⅓ cup) water
Salt and pepper to taste
Preparation
Place all ingredients in a good blender.
Grind until smooth and pureed.
Conservation
Can be stored for 7 days in an airtight container in the refrigerator. Freezes well.