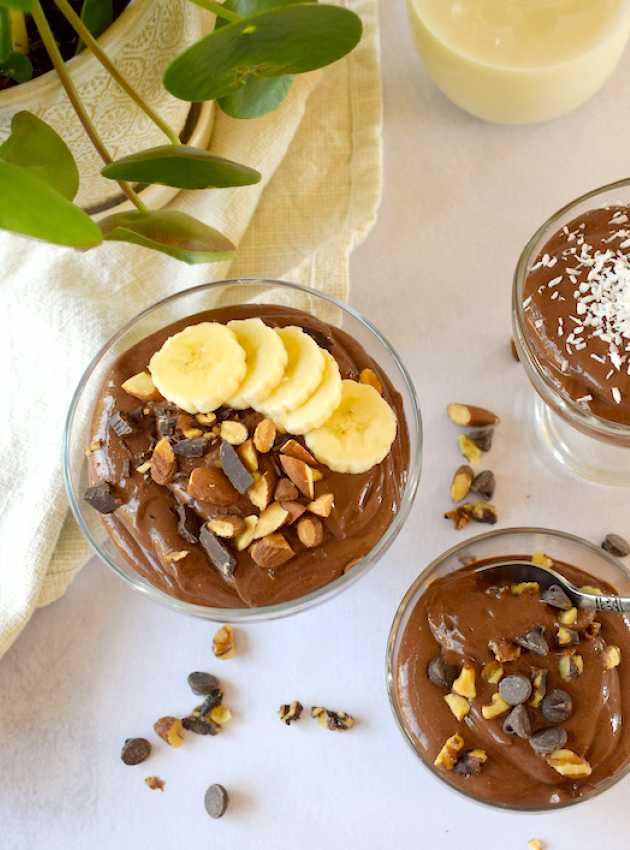 Indulge in a delicious Protein Chocolate Mousse with our recipe. This creamy delight will delight your taste buds while providing you with a dose of protein, making it a dessert that is both delicious and nourishing.
Ingredients
1 container of 500 g of cottage cheese (1-2% m.f.)
125 ml (½ cup) cocoa powder
45 ml (3 tbsp) maple syrup
2 scoops (60 g) chocolate protein powder
5 ml (1 tsp) vanilla extract
1 pinch of salt
Note: If you don't have protein powder, you can use milk powder or simply omit it and add a little more maple syrup at the end to taste. 
Preparation
Place all ingredients in a food processor.
Blend until smooth and homogeneous.
Portion into bowls or airtight containers and top with your favorite ingredients before serving. This snack can very well be used as breakfast by adding some fruit and granola for example.
Conservation
Can be kept for 3 to 5 days in the refrigerator.