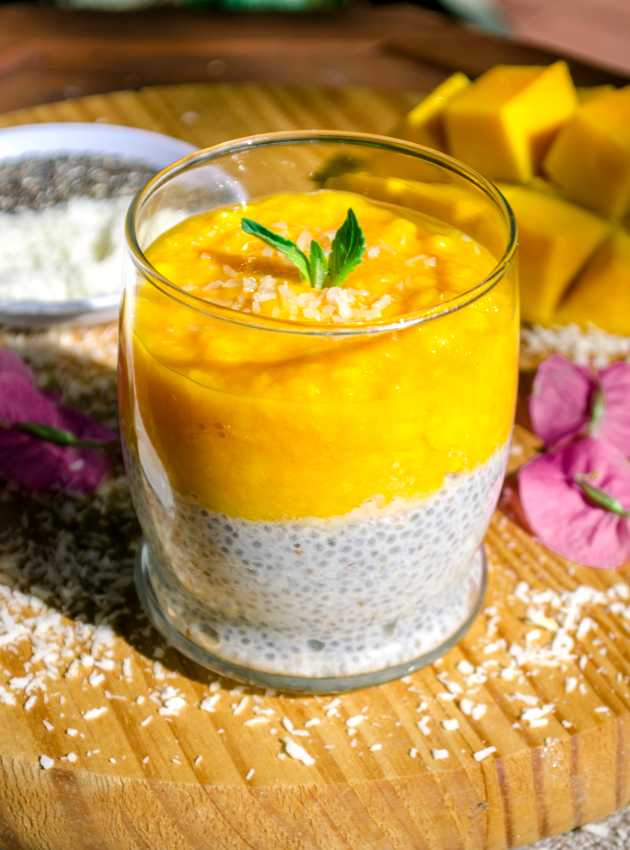 Discover the delicious recipe of our Tropical Chia Pudding. This refreshing and exotic dessert combines chia seeds with an explosion of tropical flavors, transporting your taste buds to a paradise of delights. Thanks to its fiber content, it's a dessert suitable for people living with diabetes.
Ingredients
500 mL (2 cups) of milk
125 mL (½ cup) of chia seeds
2.5 mL (½ tsp.) of vanilla extract
250 mL (1 cup) of mango, diced
60 mL (¼ cup) of shredded coconut
Preparation
Mix all the ingredients in a Mason jar or a container with a lid. 
Close the container and shake well to combine. 
Refrigerate for a few hours, making sure to stir everything before serving. It is possible to add a little milk to adjust the consistency.