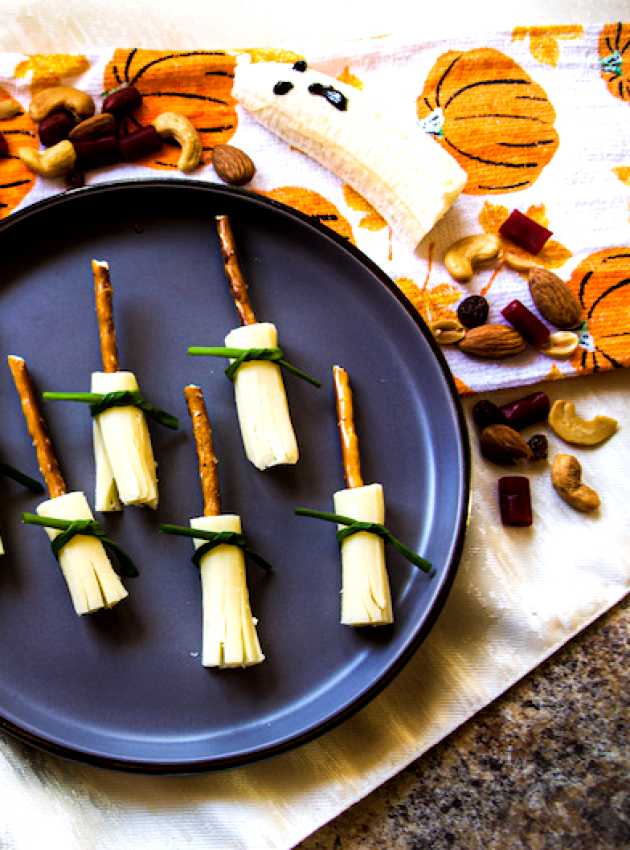 Introduce a delightful and kid-friendly recipe: Cheese Broomsticks and Pretzel Rods. These whimsical treats are perfect for little ones' enjoyment.
Ingredients
4 sticks (21g each) of mozzarella cheese
12 pretzel sticks
12 stems of chives
Preparation
Cut each stick into 3 pieces, to make 12.
With a knife, cut vertical lines on the bottom of each piece of cheese to make it look like a broom.
Gently insert a pretzel stick inside each piece of cheese.
Tie a bow around the top of the cheese with a chive stalk.
Enjoy with a serving of fruit of your choice for a balanced snack.