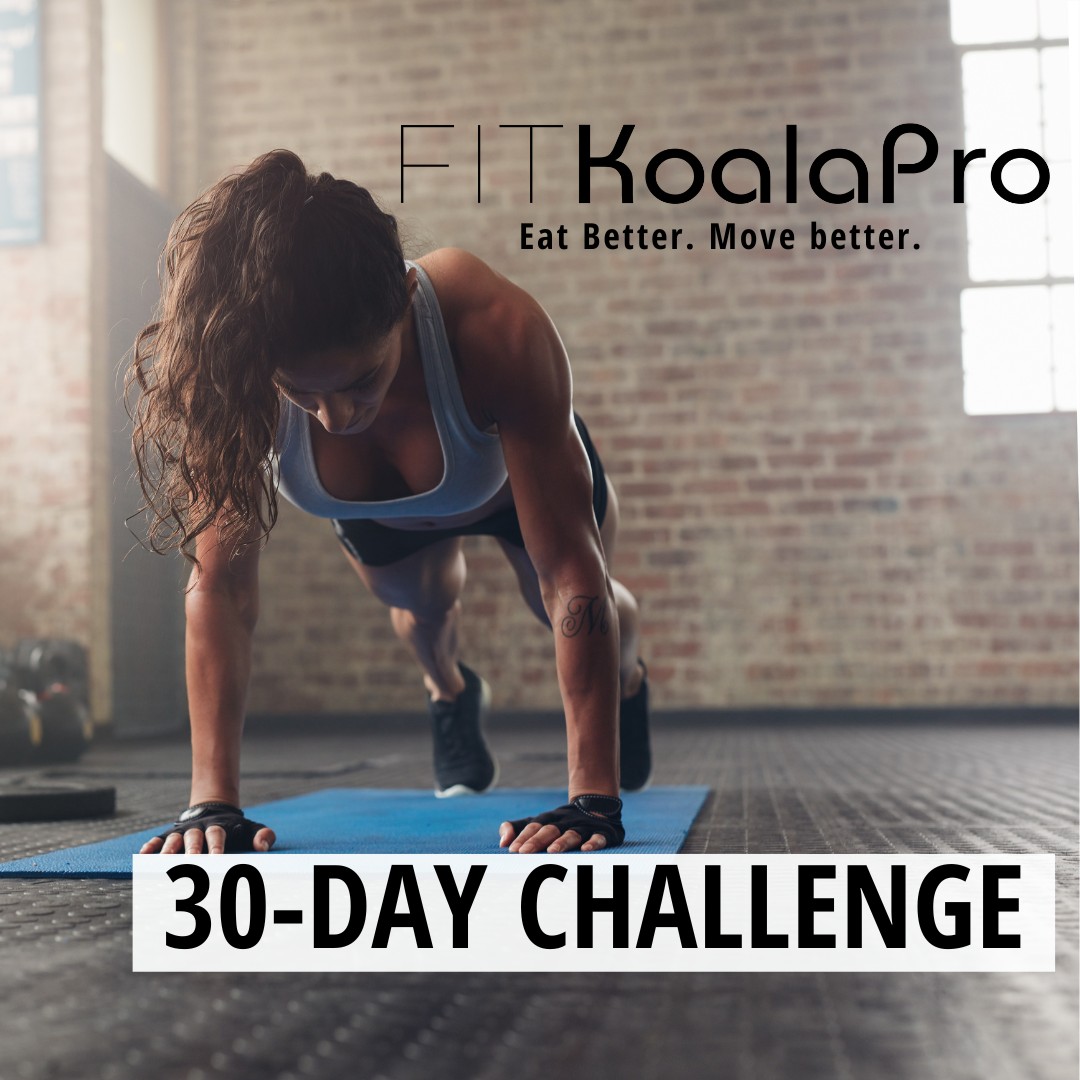 Week 4
30 Days Challenge !
Cultivate the pleasure of moving and healthy eating! 

The 30 days challenge, what's that ?
Each week, receive training suggetions to
move daily for 30 days
Healthy and delicious recipe ideas.
Tips to help you stay motivated and build new, sustainable habits.
An Instagram community to keep you motivated.
Save with exclusive discounts on food and wellness products!
Did you miss Week 1, 2 or 3 ?
Click here for Week 1
Click here for Week 2
Click here for Week 3

Get 50% off your first month!
PROMO CODE : INFOLETTRE50
Your challenges for Week 4 !
  MONDAY
Workout
20 minutes HIIT Boost with Marina
Recipe Suggestion
Asian flavored Sticky Tofu Bowl 

 
TUESDAY
Workout
30 minutes Cardio Boxe with Albert !
Recipe Suggestion
Green Beans Side Dish, with Herbs, Lemon and Parmesan
Nutrition Challenge
Hunger or appetite, what's the difference ?
WEDNESDAY
Workout
Force et Flex with Marie-Michelle
Recipe Suggestion
Versatile Vegetarian Sausages
THURSDAY
Workout
Fun Barre Class with Dana
Recipe Suggestion
​General Tao Shrimp
VENDREDI
Workout
End the week well with
Tabata with Elastics (FR)
Recipe Suggestion
Coffee and Pear Breakfast Cake
Discount of the Week
15% Off your Mate Libre Order !
SAMEDI
Workout
Alignement de la nuque et force (FR)
Recipe Suggestion
Spicy Hot Chocolate
DIMANCHE
Well Being
Rythmic Vinyasa with Will
Followed by a walk outside (or another outside activity of your choice) 
Brunch Recipe Suggestion
French Toast Casserole with Berries
 
Some tips to succeed in the challenge
Make it a routine! Find a time that suits you so that you can do it every day.

Give yourself time and a chance to try it several times before it becomes a pleasure.

Find someone to do the challenge with to motivate each other.

Do it together virtually!
If you need more support, don't hesitate to make an appointment with one of our nutritionists, in office or remotely!