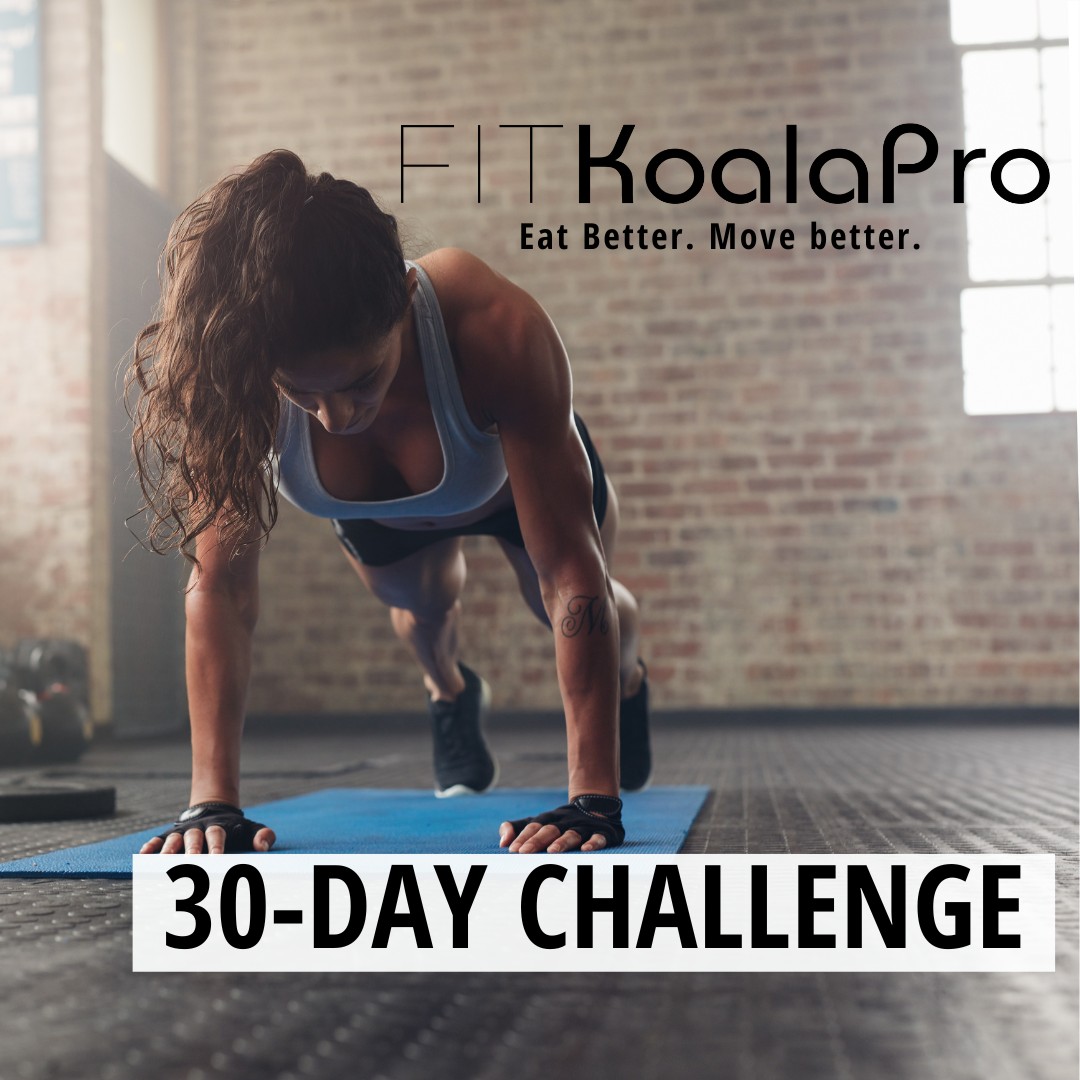 Week 2
30 days CHALLENGE !
Cultivate the pleasure of moving and healthy eating! 

The 30 days challenge, what's that?
Each week receive training suggestions for
move daily for 30 days
Healthy and delicious recipe ideas.
Tips to help you stay motivated and build new, sustainable habits.
An Instagram community to keep you motivated.
Save with exclusive discounts on food and wellness products!
Did you miss week 1?
Click here to get started!

Get 50% off your first month!
PROMO CODE : INFOLETTRE50
Your challenges for week 2!
  MONDAY
Workout
"15 minutes d'éveil du corps" with Marie-Michelle followed by
15 minutes of Lower Body and Core with Dana
Recipe suggestion
Energy Dates (you'll have some for the whole week !)
TUESDAY
Workout
30 minutes of Muscu Boxe with Albert !
Recipe suggestion
Low FODMAP Egg Garnish
Nutrition Challenge
The 10 principles of Mindful Intuitive Eating (with practical exercise)
WEDNESDAY
Workout
Flow night with Eve
Recipe suggestion
Zucchini Cannellonis 
THURSDAY
Workout
30 minutes stretching with Gabrielle
Recipe suggestion
Dalgona Overnight Oats
FRIDAY
Workout
End the week well with
Kettlebell Lower Body with Aireen
Recipe suggestion
Vietnamese Vermicelli Salad
Discount of the week
10% off la savonnerie du chat noir nu products! (To relax in your bath after a week of work!)
SATURDAY
Workout
Lower Body and Hip Pilates with Marwa
Recipe suggestion
Creamy Peanut Chicken
(You can replace the chicken with tofu)
SUNDAY
Meditation and movement
15 minutes meditation with Alex
In French or English
Followed by a walk outside (or another outside activity of your choice) 
Brunch recipe suggestion
Italian Frittata
 
Some tips to succeed in the challenge
Make it a routine! Find a time that suits you so that you can do it every day.

Give yourself time and a chance to try it several times before it becomes a pleasure.

Find someone to do the challenge with to motivate each other.

Do it together virtually!
If you need more support, don't hesitate to make an appointment with one of our nutritionists, in office or remotely!