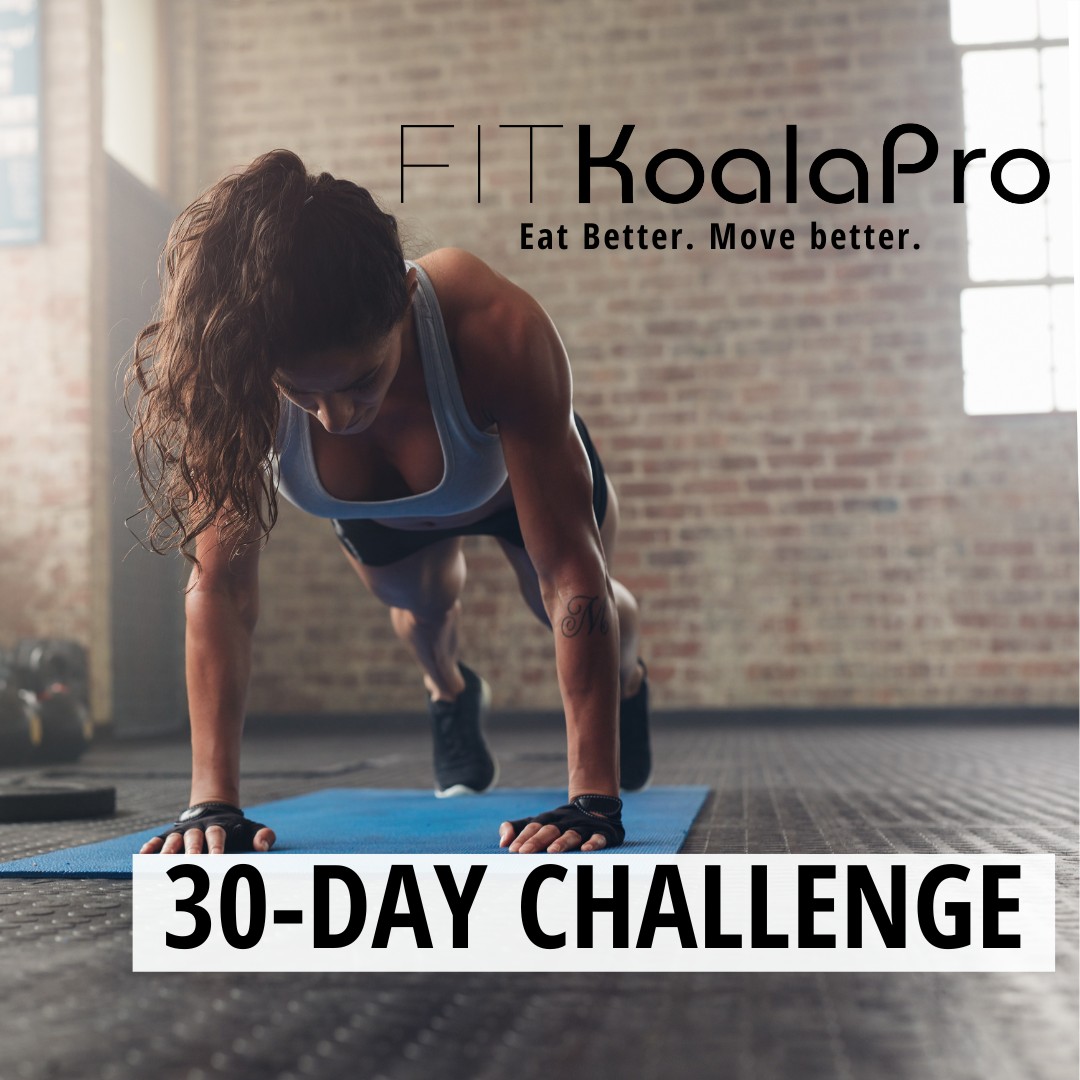 Join Our 30 days CHALLENGE !
Cultivate the pleasure of moving and healthy eating!

The 30 days challenge, what's that?
Each week receive training suggestions for
move daily for 30 days
Healthy and delicious recipe ideas.
Tips to help you stay motivated and build new, sustainable habits.
An Instagram community to keep you motivated.
Save with exclusive discounts on food and wellness products!
For your FREE 30 day access
PROMO CODE: DEFI30
* Free for new members only and included with
included with the first nutrition consultation.
Your challenges for week 1!

MONDAY
Workout
-15 minutes Cardio Boost with Stanley
Recipe suggestion
-Peanut Butter Granola
(to have some for the week)!

TUESDAY
Workout
- 30 minutes BARRE with Sarah !
Recipe suggestion
Creamy Green Curry with Tempeh
Nutrition Challenge
Recognize your hunger signals (with practical exercise)

WEDNESDAY
Workout
- 15 minutes Fire Abs with Jeanne 
Recipe suggestion
Scrambled Tofu with Asparagus and Mushrooms 
(Good in a wrap, salad, pasta or just like that!)

THURSDAY
Workout
-30 minutes Yoga to relax your lower back with Marie-Michelle
Recipe suggestion
Lemon Beef Keftas

FRIDAY
Workout
End the week well with
30 minutes cardio HIIT with Dana!
Recipe suggestion
Shrimp Balls
Discount of the week
15% off Mandala clothing with our Promo Code!
(In case you ran out of workout clothes)

SATURDAY
Workout
-30 minutes Yin Yoga with Will
Brunch recipe suggestion
Reinvented Toastadas with Eggs

SUNDAY
Workout
20 minutes slow Pilates with Gabrielle
Brunch recipe suggestion
Protein Cinnamon French Toasts
Some tips to succeed in the challenge
Make it a routine! Find a time that suits you so that you can do it every day.

Give yourself time and a chance to try it several times before it becomes a pleasure.

Find someone to do the challenge with to motivate each other.

Do it together virtually!
If you need more support, don't hesitate to make an appointment with one of our nutritionists, in office or remotely!