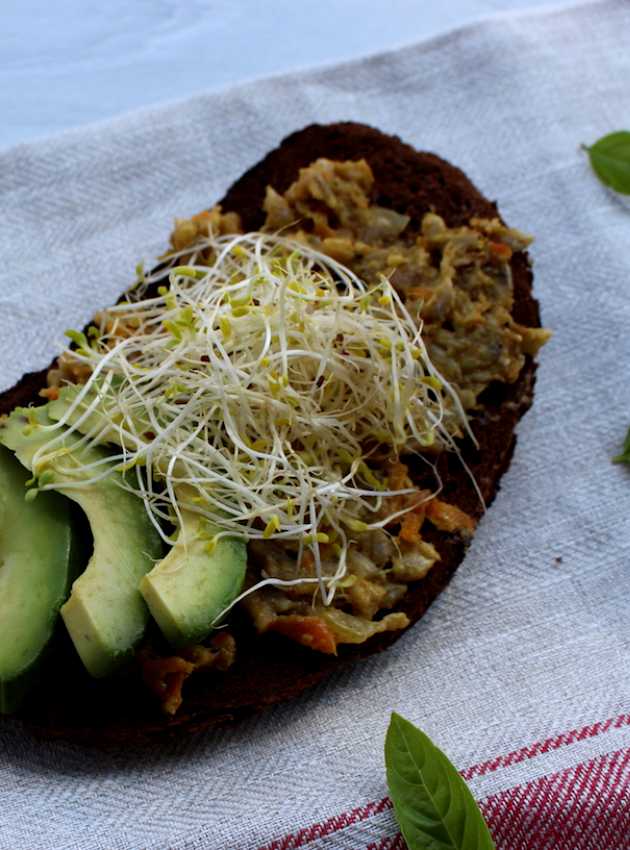 Made with a blend of wholesome ingredients such as chickpeas, sunflower seeds, carrots, and nutritional yeast, this pâté is a great source of protein, fiber, and essential vitamins and minerals. Perfect for spreading on toast or crackers, or adding to sandwiches and salads!
Ingredients
190 ml (¾ cup) of sunflower seeds
65 ml (¼ cup) of sesame seeds
125 ml (½ cup) whole wheat flour
125 ml (½ cup) of nutritional yeast
1 small chopped onion 
Juice of a lemon
250 ml (1 cup) of grated carrots
65 ml (¼ cup) of sesame oil (can be replaced by olive oil)
315 ml (1 ¼ cup) of hot water
15 ml (1 tbsp) soy sauce
5 ml (1 tsp) dried herbs (basil, thyme, oregano etc.)
Salt and pepper to taste
Preparation
Preheat the oven to 350 F.
In a bowl, mix all the ingredients together.
Pour the mixture into a mold of about 20 x 10 cm.
Put in the oven for 50 minutes.
Let cool for about 1 hour before unmolding.