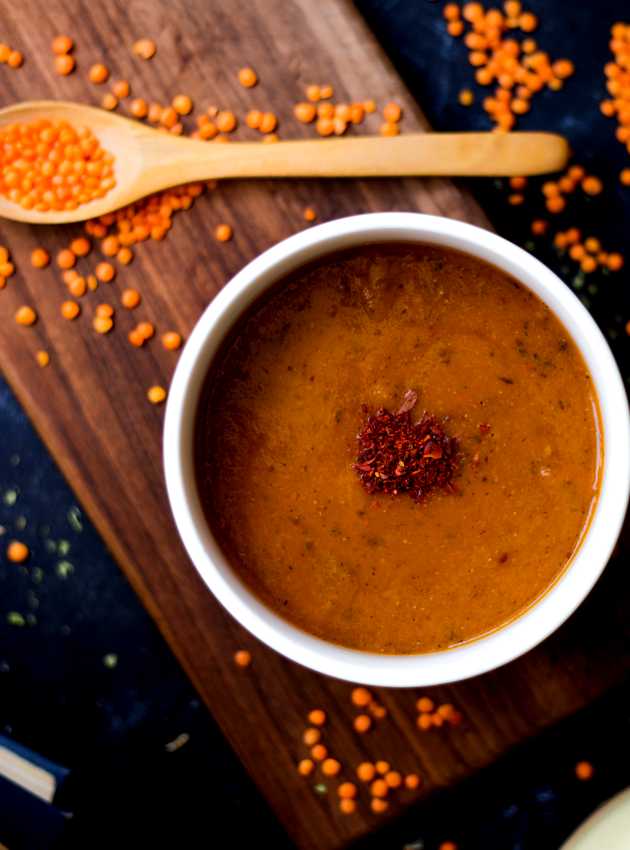 Immerse yourself in an aromatic blend of exotic flavors, where lentils and spices come together harmoniously. Easy to prepare, indulge in this nourishing and flavorful soup that will satisfy your taste buds!
Ingredients
125 ml (½ cup) dry red lentils
125 ml (½ cup) split yellow peas
60 ml (¼ cup) converted brown rice
30 ml (2 tbsp) coconut milk powder
30 ml (2 tbsp) dried onion flakes
15 ml (1 tbsp) dried parsley
15 ml (1 tbsp) curry powder
10 ml (2 tsp) garlic powder
3 ml (½ tsp) black pepper
Preparation
In a 500 ml (2 cup) canning jar, layer all the ingredients, one after the other, to create distinct layers. 
In a large pot, combine the contents of the jar with 2 liters (8 cups) of water and vegetables (fresh or frozen), if desired.
Bring to a boil. Cover and simmer for about 40 minutes or until the legumes and grains are tender. Adjust the seasoning. The next day, add broth as needed if the soup is too thick.