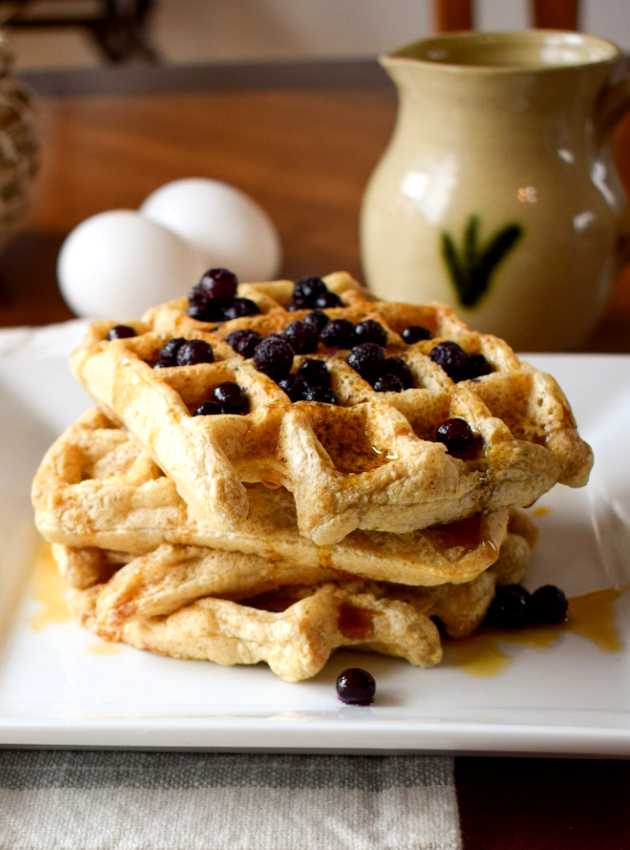 Start your day with a boost of protein and flavor with our Protein Waffle recipe. These scrumptious waffles are packed with protein, offering a nutritious and delicious way to fuel your morning.
Ingredients
1 egg, large size
1 banana, mashed
125 ml (½ cup) egg white
125 ml (½ cup) milk
375 ml (1 ½ cups) oat flour (or ground oats)
7,5 ml (½ tbsp) baking powder
7,5 ml (½ tbsp) maple syrup
5 ml (1 tbsp) vanilla extract
Note: Cardboard egg whites can come in handy for this recipe, but if you don't have any, you can use the equivalent of 5 egg whites. Save the yolks for an omelet or hollandaise sauce.
If you don't have a waffle iron, this recipe can very well be transformed into super fluffy pancakes!
Preparation
In a bowl, combine the wet ingredients except the egg white.
In another glass bowl, beat egg white until stiff peaks form. Set aside.
Add the dry ingredients directly to the wet ingredients bowl and mix well.
Add the egg whites and fold the mixture gently to fully incorporate it.
Spoon about ⅓ cup of mixture into your waffle iron and cook until waffles come apart easily.
Serve and add desired toppings with a touch of maple syrup and enjoy immediately or reheat in a toaster for later use.
Conservation
Can be stored for 5-7 days in the refrigerator and 3 months in the freezer in an airtight container