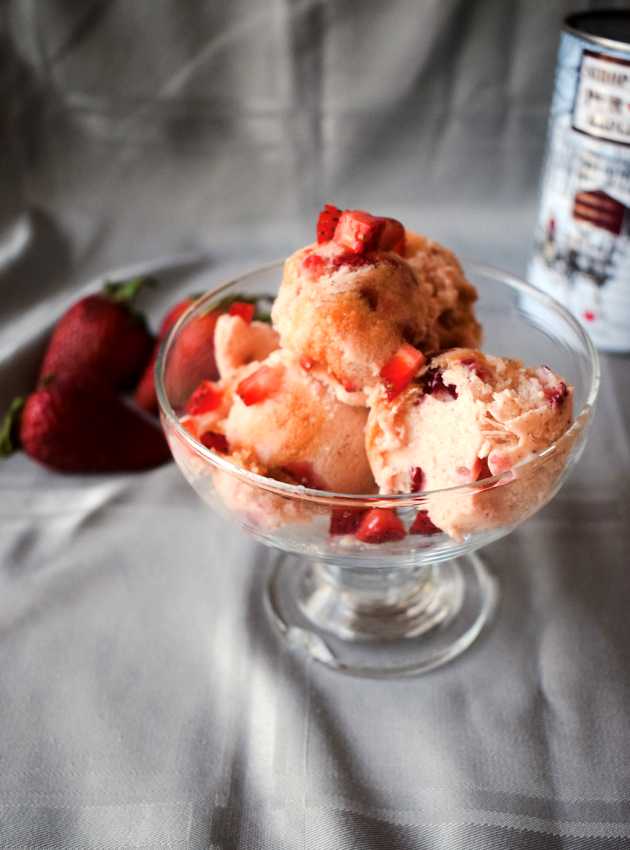 With summer approaching, what could be better than a little snack or frozen dessert! This indulgence is not only a good source of protein, but also bursting with flavors.
Ingredients
1 container (500g) cottage cheese, 0-2% m.f.
60 ml (¼ cup) maple syrup or honey
30 ml (2 tbsp) almond butter
5 large strawberries, divided
Topping (optional):
Banana
Chocolate chips
Crushed peanuts
Crumbled cookies
Preparation
In a blender, combine the cottage cheese, maple syrup, almond butter, and 3 strawberries. Blend until smooth and homogeneous.
Cut the remaining 2 strawberries into small pieces and add them to the mixture, stirring by hand.
Transfer the mixture into an airtight container and freeze for at least 3 hours.
Serve with your choice of topping.
Notes
Can be stored in the freezer for 1 month, but is best enjoyed on the same day.
If the ice cream is left in the freezer for too long, it becomes very hard and difficult to scoop. To enjoy it in the days following preparation, it is recommended to take it out of the freezer at least 1 hour before serving.