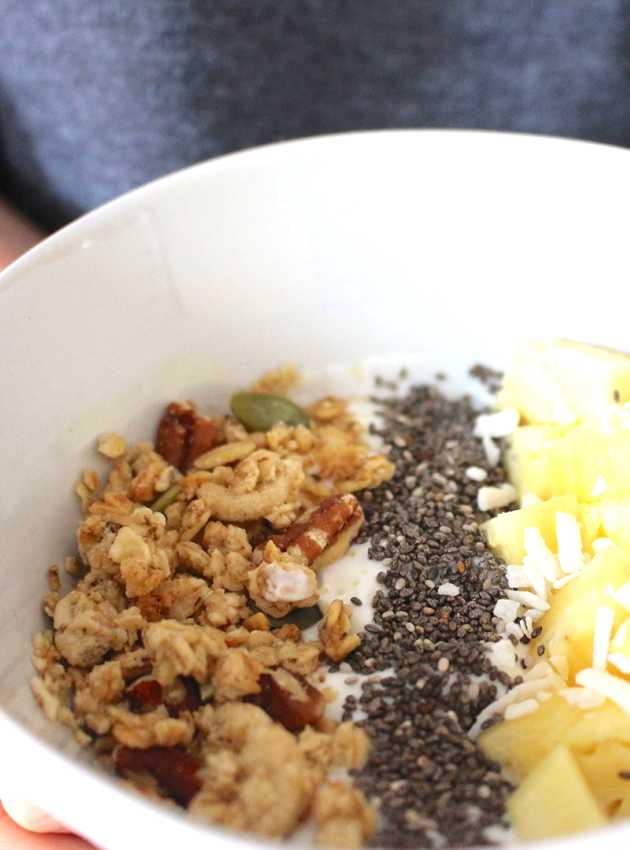 Savor our irresistible Pina Colada-style breakfast bowl, blending tropical flavors and nutritious benefits. Get ready to embark on a morning getaway with this exotic recipe, packed with fresh fruits, coconut, and other delightfully invigorating ingredients.
Ingredients
1/4 cup of plain yogurt
1/4 cup of plain Greek yogurt (or just one of them)
15 ml (1 tbsp) of chia seeds
1/3 cup of homemade granola
1/2 cup of pineapple cut into cubes
5 ml (1 tsp) of coconut
5 ml (1 tsp) of tea, honey or maple syrup
Preparation
Pour the yogurt in a bowl, add all the other ingredients on top, then enjoy!