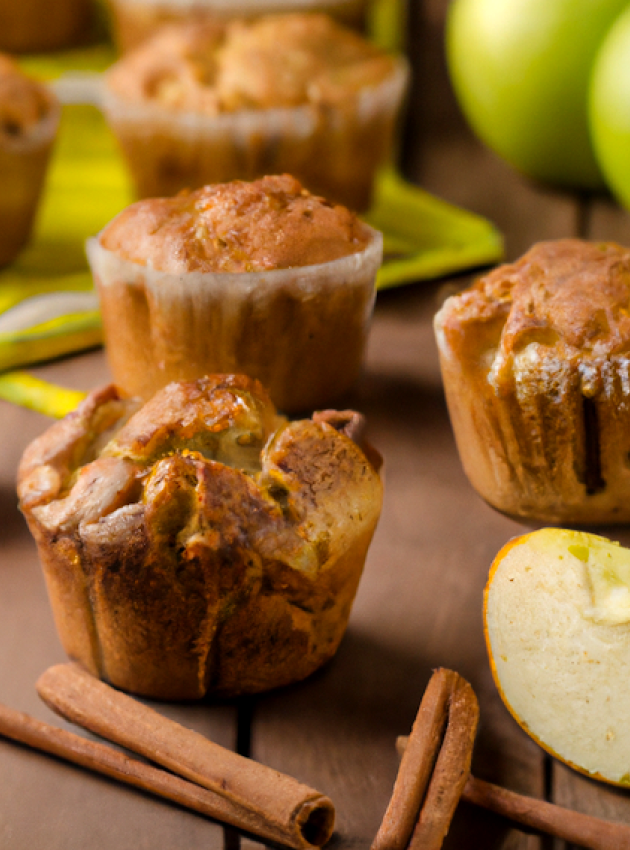 Explore our irresistible recipe for pear, almond, and date muffins a burst of flavors in every bite. Choose a nourishing delight that will satisfy your cravings with pure delight.
Ingredients
315 ml (1 ¼ cups) whole-wheat flour (or gluten-free for a low-FODMAP option)

315 ml (1 ¼ cups) ground almonds 

30 ml (2 tbsp) ground flax seeds 

10 ml (2 tsp) baking powder 

5 ml (1 tsp) cinnamon 

A pinch of salt 

5 ml (1 tsp) vanilla 

500 ml (2 cups) fruit pieces and puree: 1 chopped pear + 1 to 2 pears pureed (if lacking volume, supplement with unsweetened applesauce) 

250 ml (1 cup) non-dairy beverage (soy, almond, etc.) 

65 ml (1/4 cup) chopped dates
Preparation
Preheat the oven to 375°F (190°C). 

In a bowl, combine the  flour, ground almonds, flax seeds, baking powder, cinnamon, and pinch of salt. 

In another bowl, mix the vanilla, 2 cups of pear pieces and puree, and chopped dates. 

Incorporate the dry ingredients into the wet ingredients and mix. 

Divide the batter into muffin molds (preferably silicone, otherwise use paper liners). 

Bake for 40 minutes or until a toothpick inserted into the center of a muffin comes out clean.