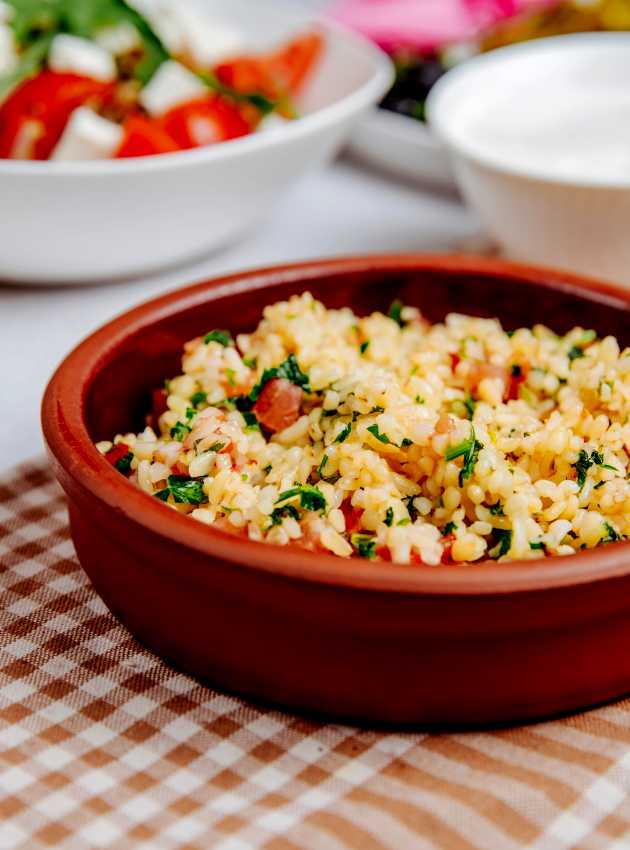 Savor the delightful benefits of our Orzo, Chickpea, and Prosciutto Meal Salad. A harmonious blend of flavors and textures in a satisfying and nutritious dish. Elevate your mealtime with this refreshing and gourmet delight!
Ingredients
750 ml (3 cups) of uncooked orzo pasta
100 g (3.5 oz) of prosciutto
50 g (1.8 oz) of feta cheese
20 cherry tomatoes
⅓ of an English cucumber
250 ml (1 cup) of cooked chickpeas
125 ml (½ cup) of pesto
45 ml (3 tbsp) of honey
Pepper and salt, to taste
Preparation
Bring a large pot of water to a boil. Cook the orzo for 8 minutes (similar to cooking pasta). Drain and place it in a large bowl. 
While the orzo is cooking, cut the prosciutto into thin strips, and dice the cherry tomatoes, cucumber, and feta.
Add all the ingredients to the bowl with the orzo, then mix well.
Notes
It can be stored in the refrigerator for up to 3 days. Do not freeze.