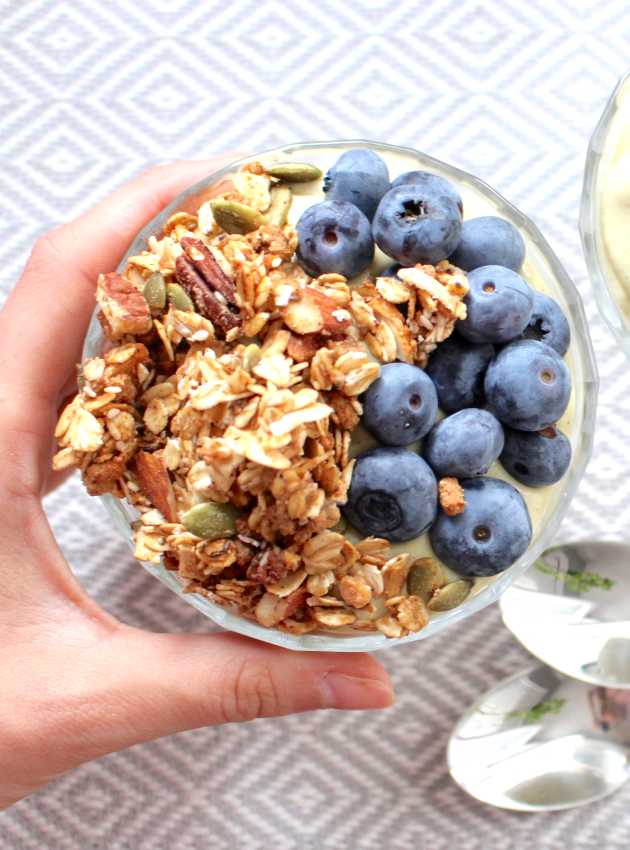 Brimming with the natural sweetness of bananas and the creamy richness of peanuts, this delightful snack is protein-packed, satisfying your cravings while nourishing your body.
Ingredients
2 frozen bananas cut into slices 
5 ml (1 tsp) vanilla 
1 avocado 
30 ml (2 tbsp) of peanut butter powder (or 1 tbsp natural peanut butter) 
125 ml (½ cup) of milk (cow's, soy, almond, rice) 
125 ml (½ cup) of Greek yogurt Blueberries (or fruits of choice) 
125 ml (1/2 cup) of homemade granola
Preparation
Put all of the ingredients in the blender, except for the blueberries and the granola. 
Top everything off with fruits and homemade granola.