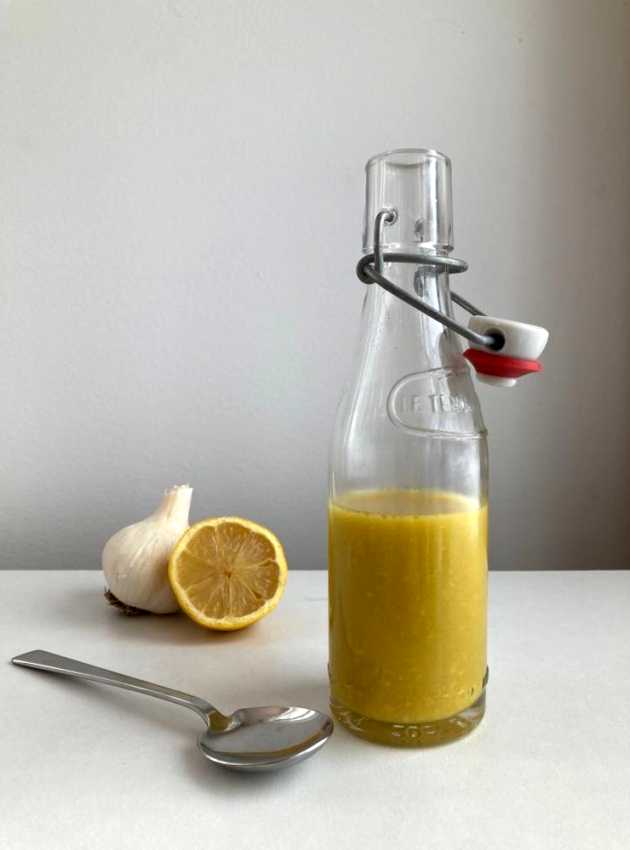 An all-purpose dressing to enhance the flavours of any salad!
Ingredients
60 ml (¼ cup) olive oil
15 ml (1 tbsp) honey mustard
Juice of ½ lemon (30 ml / 2 tbsp)
1 small whole garlic clove, finely chopped
Salt to taste
Preparation
In a bowl, whisk together all the ingredients for the dressing. Set aside.
Conservation
This recipe can be kept for 5 days in the refrigerator.