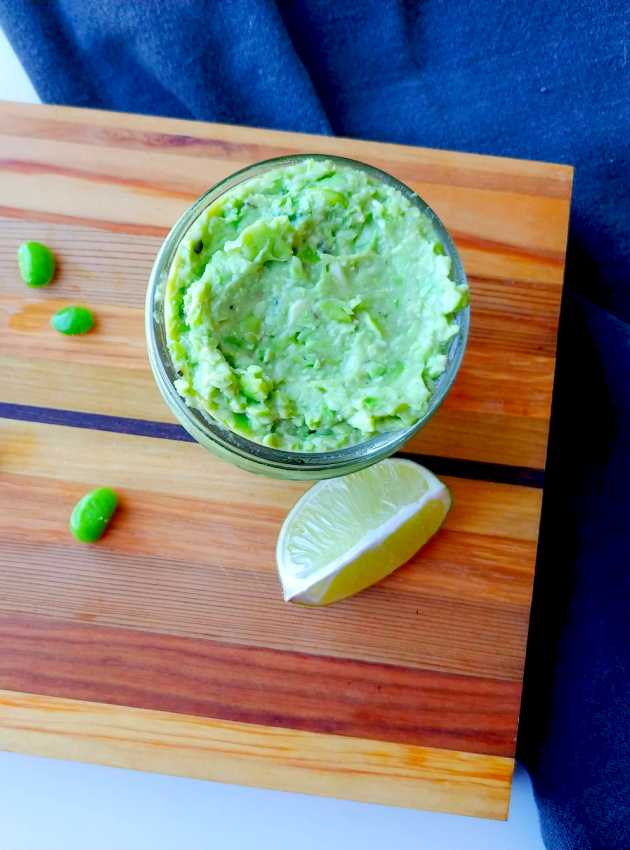 Discover new flavors with our delicious Guacamame (Edamame Guacamole) recipe. A creative fusion of classic guacamole and edamame, offering a healthy and flavorful twist to your appetizers.
Ingredients
2 mature avocado
250 ml (1 cup) frozen shelled edamame, thawed
The juice of 1 lime (or 30 ml / 2 tbsp)
½ green onion, finely chopped
5 ml (1 tsp)
Sriracha sauce
Salt and pepper to taste
Preparation
Peel the avocados and remove the pits. Place the flesh in the container of a blender.
Add all the other ingredients and blend until the desired texture is obtained. 
Notes
Can be kept 1-2 days in the refrigerator and does not freeze.