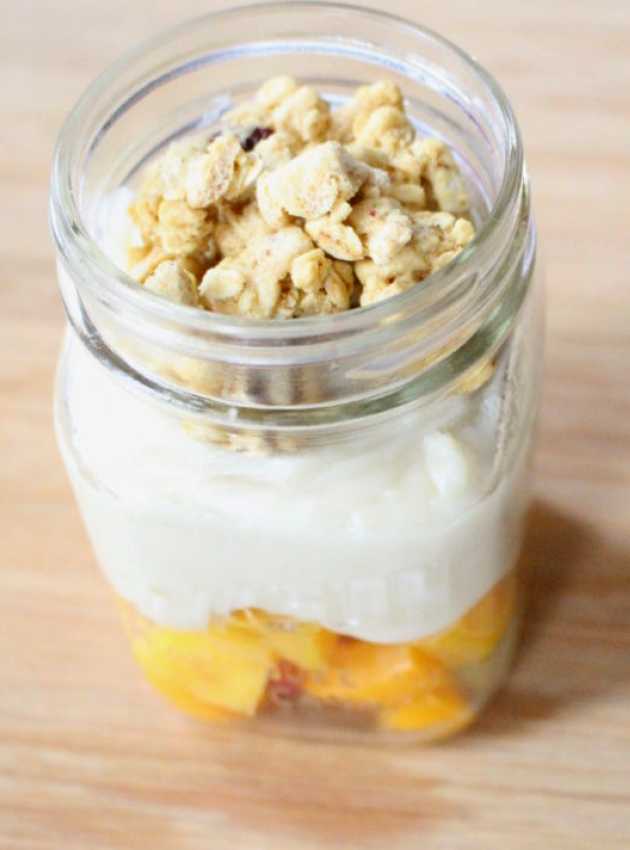 Dive into a delightful medley of flavors and textures with our layered Granola, Mixed Berries, and Pudding. This nutritious treat offers a perfect balance of crunchy granola, fresh berries, and creamy pudding for a truly satisfying experience.
Ingredients
625 ml (2 ½ cups) Natura's light vanilla soy beverage
60 ml (¼ cup) cornstarch
750 ml (3 cups) frozen mixed berries
250 ml (1 cup) granola, or cereal of your choice
5 flavor options to add when reaching a boil
15 ml (1 tbsp) cacao powder
5 ml (1 tsp) matcha powder, diluted in a bit of water
15 ml (1 tbsp) carob powder
5 ml (1 tsp) Cinnamon and nutmeg
60 ml (¼ cup) natural peanut butter
Preparation
Homemade pudding with Natura's soy beverage
In a saucepan, dilute the cornstarch with the same quantity of soy beverage.
Progressively add the rest of the soy beverage to the cornstarch mixture.
Mix well and bring to a boil while stirring frequently.
Keep this mixture aside.
Defrost the frozen berries in the microwave for a few seconds.
Assembly
In 4 jars of 1,5 – 2 cups, equally layer the ingredients in the following order
Layer 1 : Defrosted mixed berries – with their juice
Layer 2 : Homemade pudding with Natura's soy beverage
Layer 3 : About ¼ cup granola or your choice of cereal.