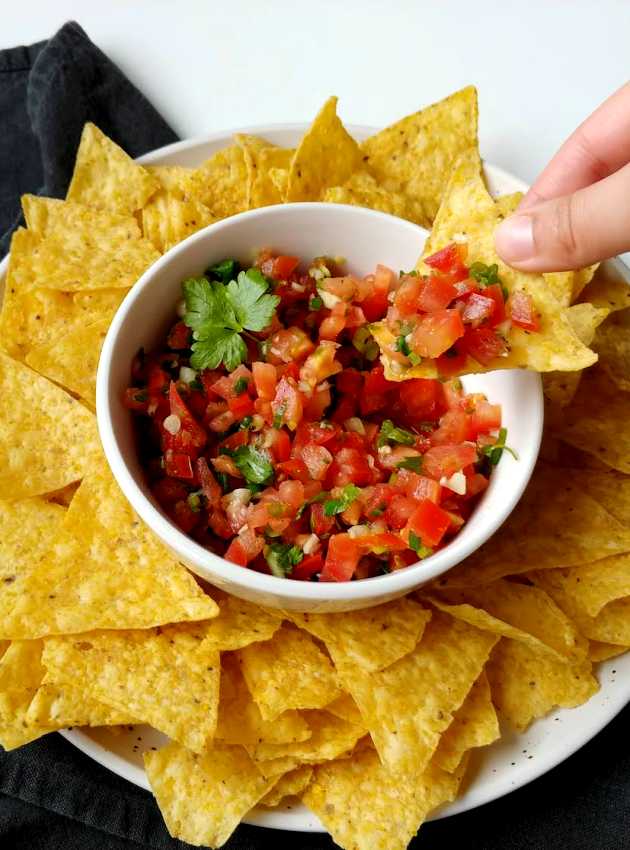 Discover the delicious benefits of our Low-FODMAP Fresh Salsa recipe. Enjoy a burst of flavors with no discomfort, as this salsa is gentle on your digestive system. A tasty and compatible addition tailored to your needs!
Ingredients
2 Italian tomatoes, finely diced
2 green onions, finely chopped (FODMAP see notes)
1 handful fresh cilantro, chopped (or flat-leaf parsley + 1/8 tsp ground coriander)
1 jalapeno pepper, finely chopped (optional)
1 clove garlic, finely chopped (FODMAP see notes)
Zest and juice of half a lime
1 ml (1/8 tsp) ground cumin
A pinch of salt
Note: To adapt the recipe to the FODMAP approach, use only the green part of 4 green onions and replace the garlic clove with 2 mL (1/2 tsp) of potted garlic flower.
Preparation
Combine all ingredients and serve immediately with low-sodium corn chips.
Notes
Can be kept for 3 days in the refrigerator.