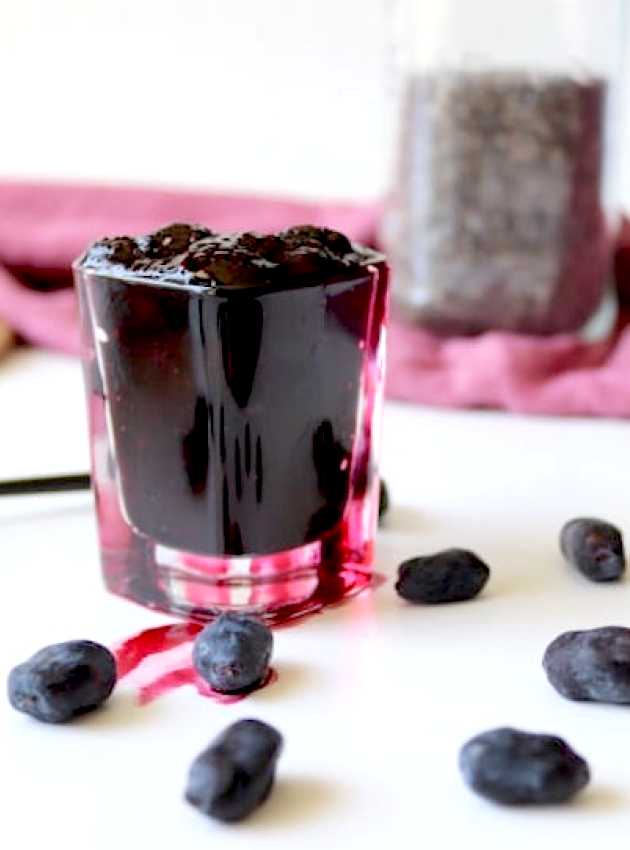 Haskap is a tart, blueberry-like fruit with an elongated shape. It is a local berry found in Quebec from mid-June to late July. You can replace it with other berries, for example, black currant or cranberry.
Ingredients
500 ml (2 cups) haskap (or other small fresh fruit) (see note)
45 ml (3 tbsp) maple syrup
45 ml (3 tbsp) chia seeds
Preparation
In a microwave-safe bowl, place the haskap. Cook for 1 minute in the microwave on high.
Using a fork, mash the haskap to the desired texture. You can also puree them in a blender.
Add maple syrup and chia seeds and let stand for 10 minutes. 
Notes
Can be kept for 14 days in the refrigerator in a glass jar (Masson) or 6 months in the freezer.