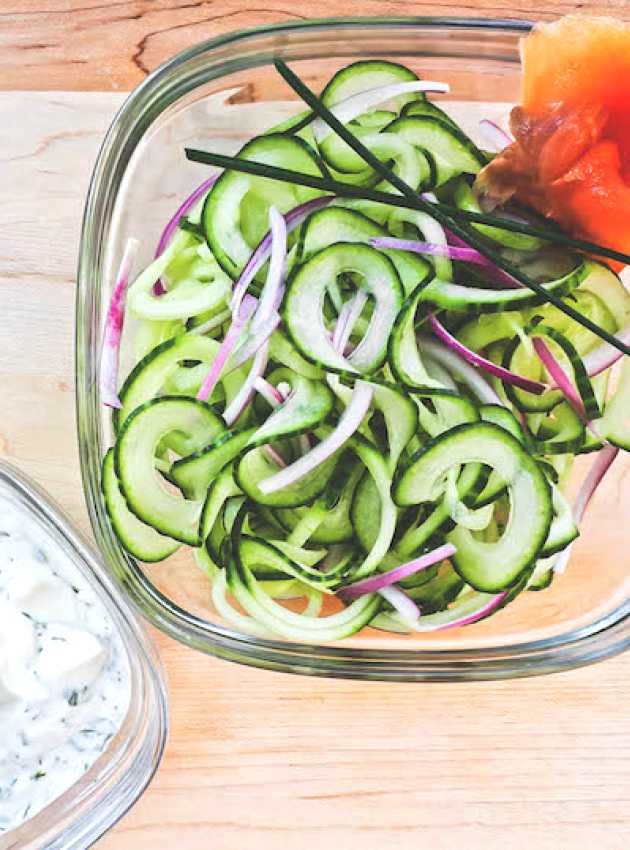 Discover our delicious recipe for Cucumber Tagliatelle with Smoked Trout and Dill Sauce. This refreshing and flavorful combination is perfect for light meals. Get ready to tantalize your taste buds with this quick and easy-to-make recipe that's sure to impress.
Ingredients
1 English cucumber
½ French shallot
70 g smoked trout, in pieces
Dill sauce:
125 ml (½ cup) plain greek yogourt, 2%
30 ml (2 tbsp) fresh dill, chopped
15 ml (1 tbsp) lemon juice
Salt and pepper, as desired
Preparation
Using a spiralizer or a peeler, slice the cucumber in the shape of tagliatelle.
Mix the cucumber and the shallot.
Prepare the dill sauce by mixing all the ingredients together.
Serve the cucumber tagliatelle with the dill sauce.