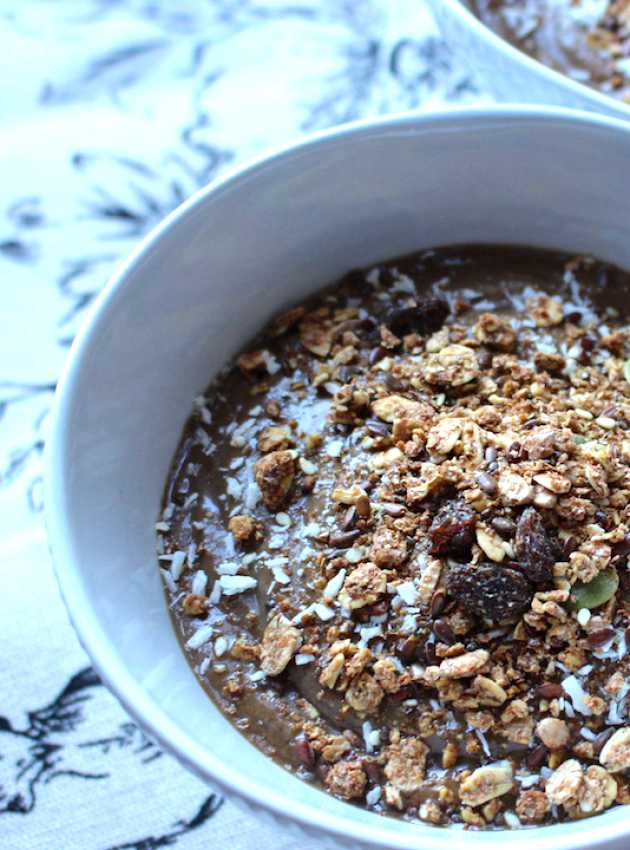 This breakfast is perfect for busy mornings, or before a workout. This combines your morning coffee and a healthy breakfast in the same bowl ! 
Ingredients
2 bananas, frozen and cut into slices
1/2 avocado
2 large dates, pitted
5 ml (1 tbsp) of cocoa powder
30 ml (2 tbsp) powdered peanut butter
25 ml (1/2 cup) espresso coffee
65 ml (1/4 cup) unsweetened soy milk (or cow's milk)
Granola (optional)
Preparation
Combine all the ingredients (except the granola, if using) in the blender for about 45 seconds, or until well the consistency is uniform.
Add milk if the consistency is too thick for your taste.
Pour into a bowl and arrange granola on top before tasting.