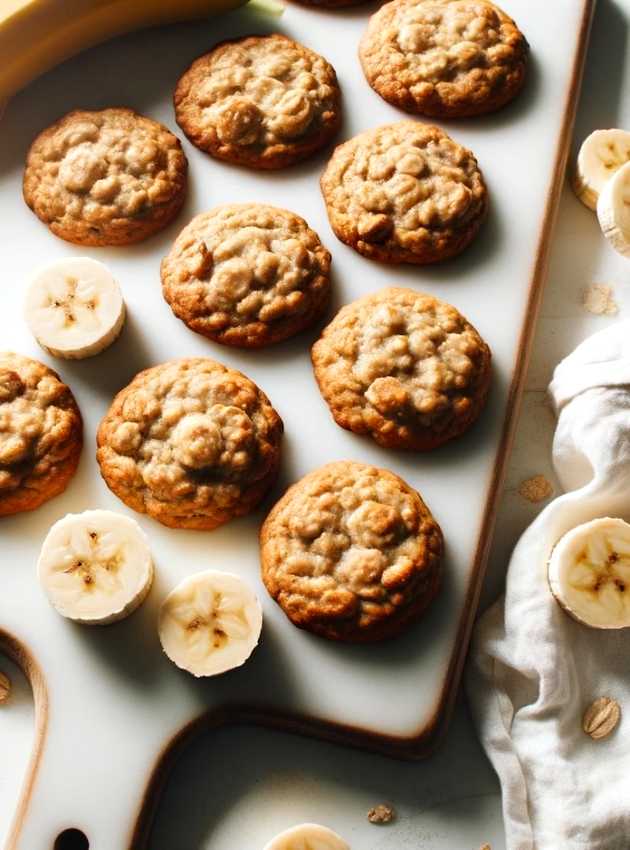 Discover our delicious allergen-free Coconut-Banana-Chia Soft Cookies. These soft and flavorful cookies are made with coconut, banana, and chia seeds, offering a healthy and satisfying treat for everyone. Enjoy worry-free indulgence!
Ingredients
2 crushed bananas
125 ml (½ cup) chopped dates
450 ml (1 3/4 cup) oats
125 ml (½ cup) unsweetened coconut
125 ml (1/2 cup) unsweetened rice milk
30 ml (2 tbsp) chia seeds
30 ml (2 tbsp) ground flaxseed
15 ml (1 tbsp) melted coconut oil
5 ml (1 tsp) vanilla extract
Preparation
Preheat the oven to 375 ° F and place the rack in the center. Line a baking sheet with parchment paper and set aside.
In a bowl, combine the crushed bananas, chopped dates, oats, coconut, chia seeds, ground flaxseed, melted coconut oil and vanilla extract.
Using a tablespoon, form 1 inch wide balls and crush lightly.
Bake for about 22 minutes.