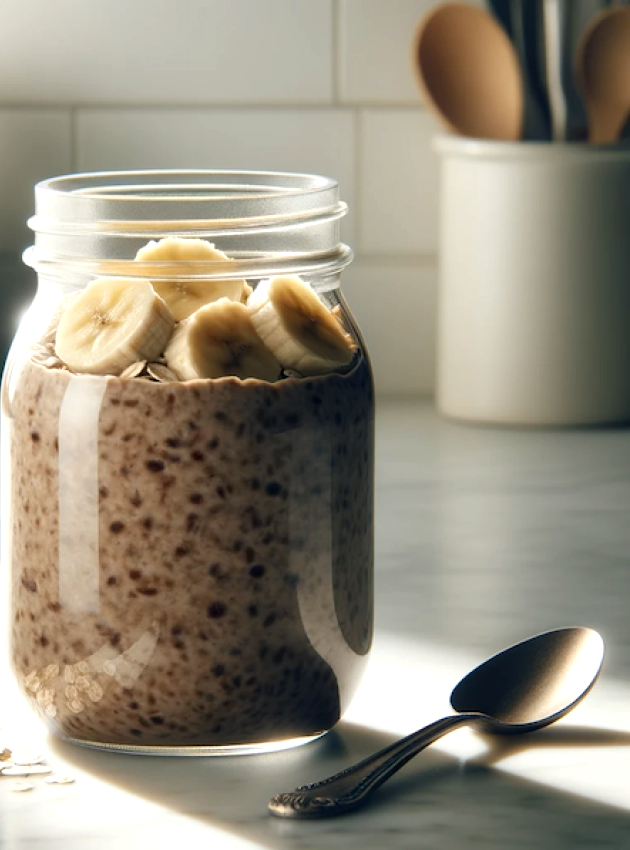 Start your day off right with our delicious overnight Chocolate Oatmeal recipe. This indulgent and nutritious breakfast is perfect for busy mornings, providing a burst of chocolatey flavors in every bite. Prepare it the night before for a hassle-free morning routine.
Ingredients
1/2 crushed banana
1/3 cup (65 ml) oatmeal
1/4 cup Greek yogurt
85 ml (1/3 cup) milk (can be replaced by soy milk)
15 ml (1 tbsp) cocoa powder
15 ml (1 tbsp) chia seeds (optional)
Preparation
Put all the ingredients in a Masson jar.
Close the jar and stir vigorously.
Put it in the refrigerator overnight so that you can eat it in the morning. When it's time to eat, you can add some fruit and peanut butter on top!