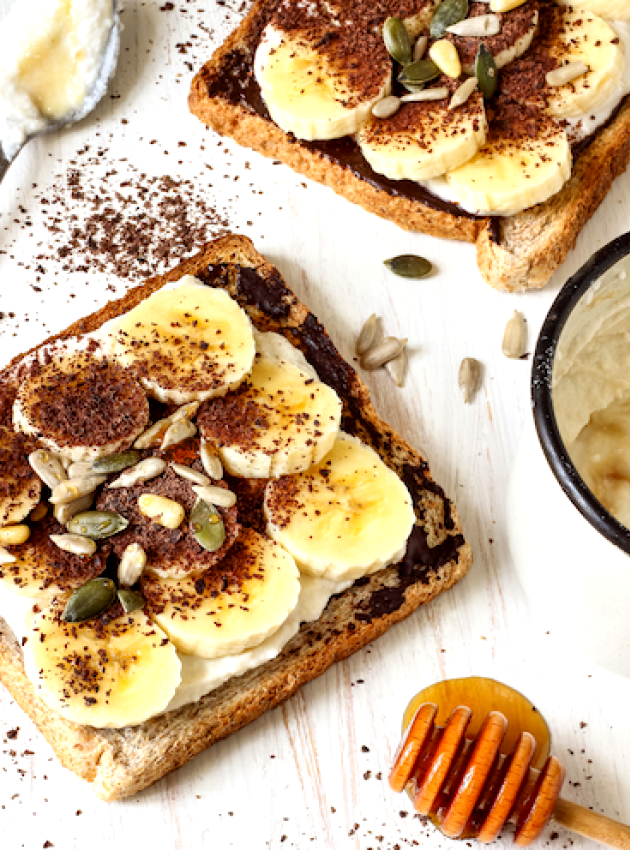 Enjoy this delicious and energizing toast with whole wheat bread, natural peanut butter, banana, chia seeds, semi-sweet chocolate chips, and unsweetened shredded coconut, for a tasty and nutritious breakfast or snack.
Ingredients
One slice of brown bread
15 mL (1 tbsp) natural peanut butter
½ banana, sliced
5 mL (1 tsp) chia seeds
5 mL (1 tsp) miniature semi-sweet chocolate chips
5 mL (1 tsp) pumpkin seeds
Preparation
Toast a slice of bread, then spread the ingredients in order on the toasted slice of bread.
Notes
The toasts are best enjoyed on the same day.