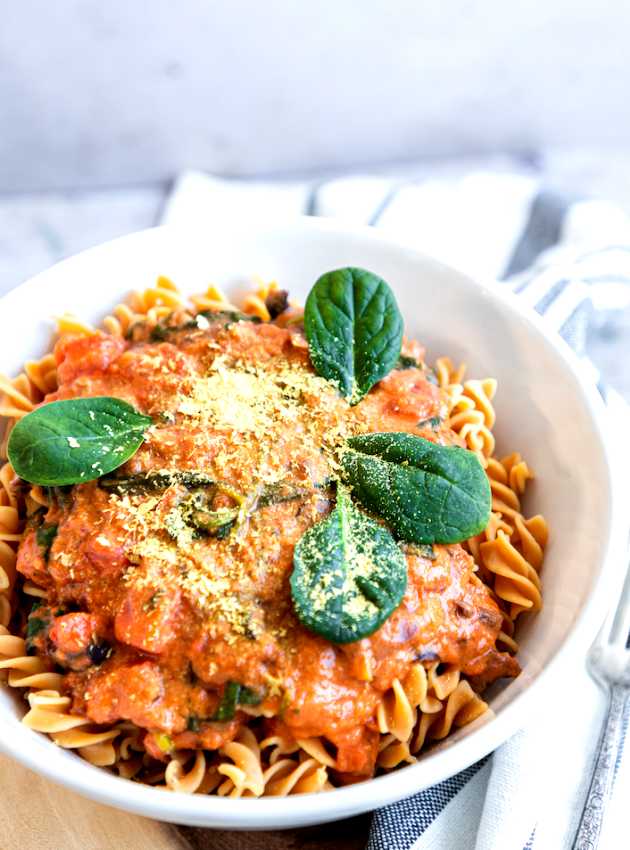 In partnership with our good friends at Maison LeGrand, we've created this Valentine's Day-themed recipe to fill your heart with joy and gratitude and fuel your body with nutrient-rich ingredients. The icing on the cake? You don't even have to share!
Preparation
Cook pasta according to package directions. Drain and set aside.
In a large non-stick skillet, over medium heat, soften tomatoes in oil.
Add pesto, cream cheese and creamy soy mixture. Mix everything together.
Add salt and pepper to taste and simmer for about 8-10 minutes.
Add spinach and stir over low heat until softened. Season with pepper and salt to taste.
Serve fusilli topped with sauce, add olives for presentation and nutritional yeast if desired for a cheesy touch.