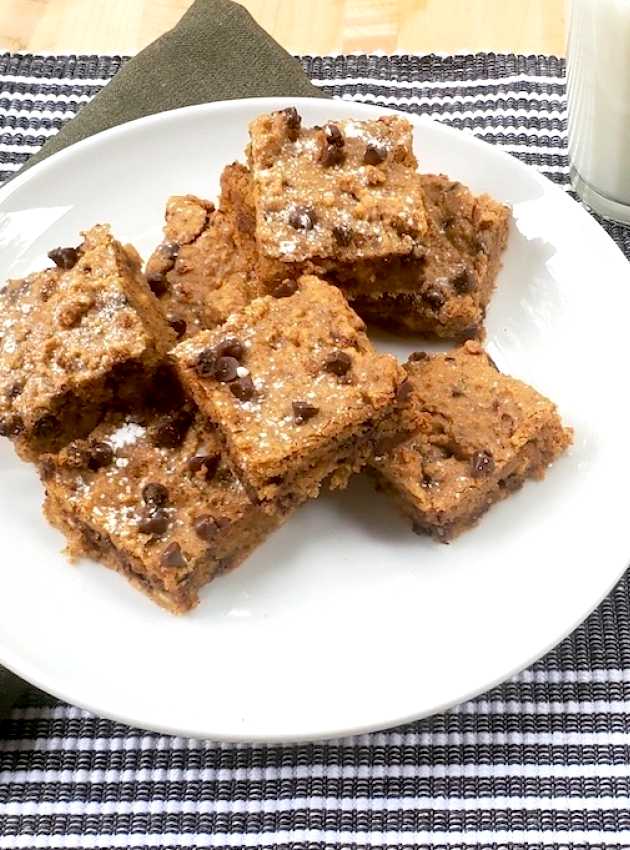 Discover our delicious recipe for Chickpea Blondies, a healthy and indulgent twist on the classic dessert. These moist and fiber-rich blondies will captivate you with their irresistible texture and flavor. Try them out now!
Ingredients
1 can (540 ml or 19 oz) no-salt-added chickpeas, drained and rinsed
125 ml (½ cup) soy butter
60 ml (¼ cup) maple syrup
10 ml (2 tsp) baking powder
60 ml (¼ cup) mini semi-sweet chocolate chips
Note: You can substitute soy butter for your favorite nut butter.
Preparation
Preheat the oven to 350°F (180°C) and lightly oil a 20 x 20 cm (8 x 8-inch) baking pan.
In a food processor, puree the first four ingredients. Using a spatula, stir in chocolate chips.
Transfer the dough to the pan and bake for 20-25 minutes. Let cool for 5 minutes, then remove from the pan.
 Cut into 16 pieces.
Notes
Can be kept for 3 days in the refrigerator or up to 1 month in the freezer.