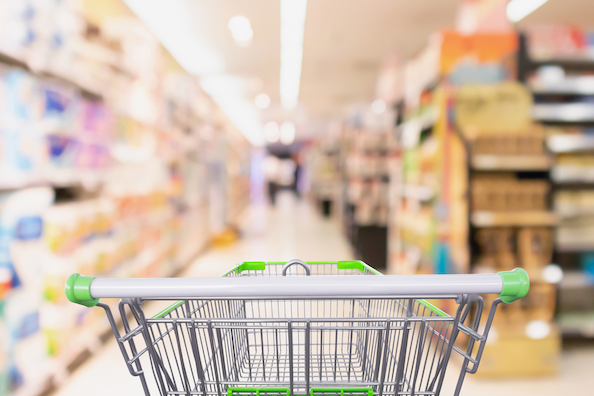 A recent study only serves to highlight the relationship between diet and health that we've promoted for years. So, if you're suffering from nagging ill-health, it's great that you've decided to tackle this from a nutritional angle. 
A dietitian in Halifax will help you embrace a customized healthy eating plan after examining your circumstances. It's up to you to pick up the necessary groceries from a store near you and get started.
Yet, how do you know that you're getting premium-quality foods packed with optimum nutrition while you trawl the aisles?
Fortunately, we've done all the research for you and compiled our list of the top ten places to shop according to your nutritionist's advice.
1.  The Grainery Food Co-Op
This community initiative supports local farmers and has plenty of other perks too. All the fresh healthy produce you find at The Grainery Food Co-Op is pesticide-free, organic, and affordable.
You can also pick up some organic jams or raw chocolate for a treat to help ease you into your Eat Well Program. 
2. Atlantic Superstore 
Although this classic supermarket doesn't specialize in healthy eats, they've taken good nutrition to heart by including a natural food section alongside their everyday groceries. 
Now, you can stock up on all-natural, keto, and organic foods at Atlantic Superstores.
Studies show that organic foods contain more nutrients to help you manage nutritional deficiencies.
3. Pete's Frootique and Fine Foods
If you're looking for specialized groceries, you'll likely find them here. Pete's Frootique and Fine Foods store stocks exotic as well as organic fruits. 
Whole grains can help reduce your risk of developing type 2 diabetes, and you'll find a delicious selection of these bakes here. 
4. Sobeys
Sobeys Family Grocery Store has undergone a major revamp to bring it in line with modern nutrition advice and healthy eating choices. Now, you can find a good selection of healthy options in these stores.
New sections include organic fruit and vegetables, humane and hormone-free meat, as well as local produce and top-class supplements to help your breeze through menopause symptoms.
5. Springhouse Market
This grocery store/deli focuses solely on plant-based foods. Everything in the store suits a vegan diet with no artificial ingredients or preservatives.
You'll find hard-to-get items like cashew and almond milk at Springhouse Market, as well as a few hemp-infused items on the menu. 
6. Halifax Farmer's Market
Thinking about the source of your food is an important part of mindful eating. So, if you want to go straight to the source for the freshest goods, the Farmer's Market is about as close as you can get. 
Browse the stalls for an ever-varying selection of wholesome bakes, fresh fish and chicken, organic produce, and artisan foods.  
Book Some Time With a Halifax Dietician Now
A dietitian can help you say goodbye to ongoing health issues and help prevent many other unpleasant conditions.
We can help you eat your way out of hypertension, IBS, and high blood pressure or help you meet your sports nutrition goals. Book a dietician consultation now and discover the many benefits of eating and living well.