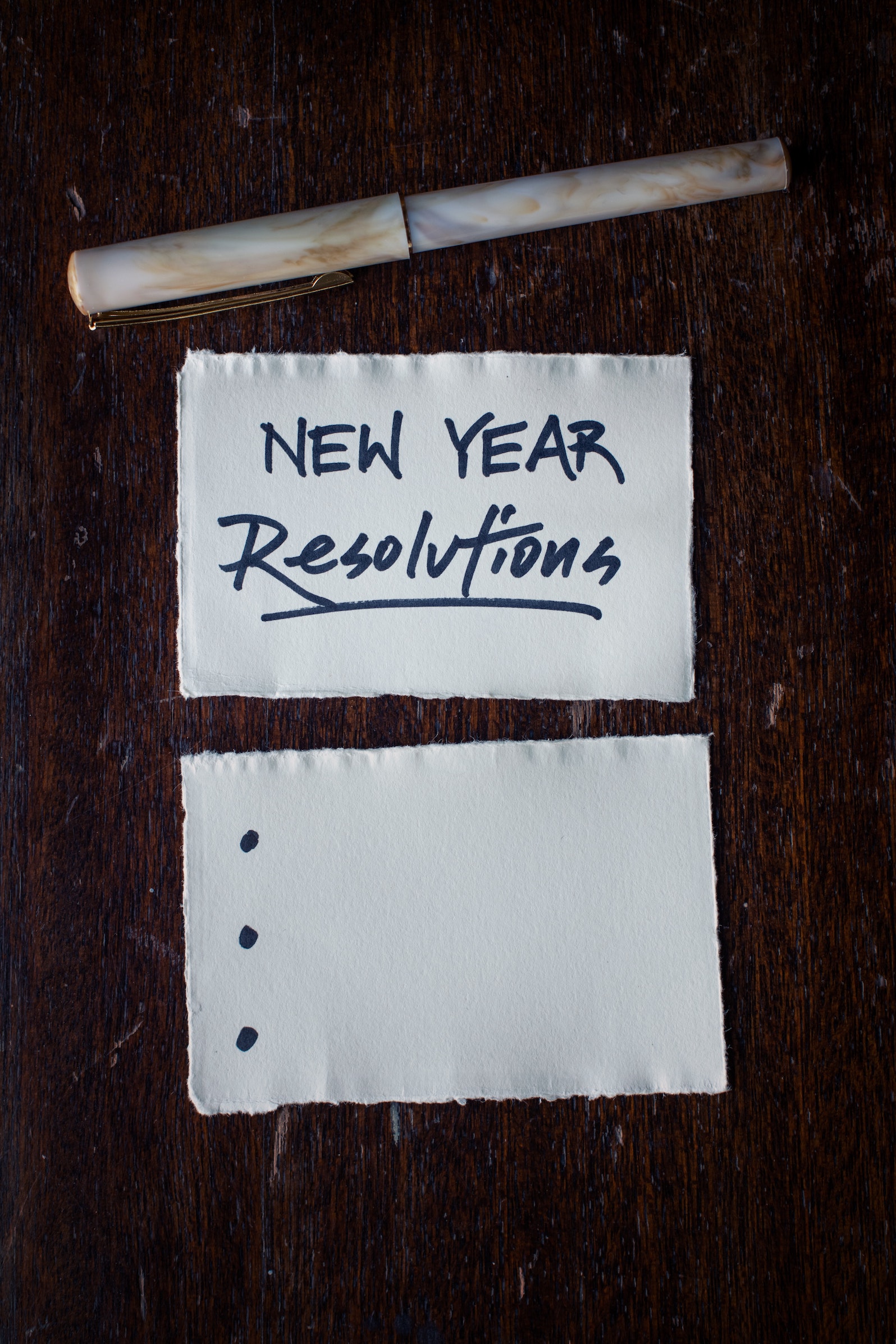 Yes, you read that right! As we celebrate the New Year, resolutions are in full swing. Many people try to start the year off on the right foot by setting goals. Generally very admirable, we choose these resolutions because we truly believe that they can bring positive changes in our lives. However, sometimes these resolutions only last a few months and this failure can often be accompanied by a feeling of guilt. In order to avoid this, here are 6 common mistakes when we make our resolutions and the solutions to remedy them.
1. Being Rigid
Flexibility is essential, especially when it comes to food. It is important to remember that we can give ourselves the right to make mistakes and that there are many ways to reach the same goal. Too much rigidity can lead to failure. If we leave it aside, we have a much better chance of succeeding!
2. Not Having a Game Plan
When I was young, my father often told me at the beginning of the year: "a resolution without a game plan is just a wish". And he wasn't wrong! To ensure that our resolution is not ephemeral, planning how and by what means we will get there is imperative.
3. Not Being Realistic
It is very tempting to see the beginning of the year as an opportunity to 100% change our lifestyle habits. However, we must be realistic and allow ourselves to go gradually. By setting goals that seem realistic and achievable, we are likely to get there (and for real this time!).
4. Comparing Ourselves to Others
There is no need to share our personal resolutions, let alone listen to those of others! When we make resolutions, it's usually because we want to improve our lives and our well-being. Everyone is different and comparing ourselves to others can make our resolutions unrealistic and not adequate for us.
5. Being Too Specific
Being too specific in our resolutions can lead to their abandonment. It can be interesting to remind ourselves of our more global objective. For example, some people want to improve their health, reduce their cholesterol level, feel better about themselves, or simply have more energy. Many roads lead to Rome!
6. Wanting to do everything alone
It is very admirable to try to do it all by ourselves. However, sometimes we need a little help. Whether it's with the help of a close friend or with the help of a professional, such as a dietitian, having help is always a winner!
However, it is important to remember that it is perfectly normal and acceptable not to have any resolution for the coming year. Everyone is different!
Happy New Year!!