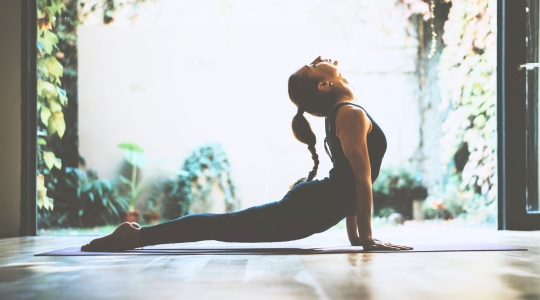 Congratulations! You've taken a big step towards achieving your goals!  Here are some information to help you be well prepared for your first appointment:
1. Showing up to my meeting

If you scheduled an appointment in person, the address and directions to the office are included in the confirmation email. For appointments by videoconference, you will receive a login link from your dietitian prior to your appointment. There is no need to download anything. The link will take you there!
We ask that you test the connection to the videoconference platform at least 1 hour before the meeting in order to avoid delays in case of technical issues and to notify your dietitian by email if necessary.
2. Fill out my pre-assessment form

Your dietitian invites you to complete a pre-assessment form in order to better target your needs and optimize your consultation time.
To do so:
Download our KoalaPro app from the App Store or Google Play.

To log in for the first time, enter the email address you provided us (which is your username) and click on "Forgot Password / First Time Login". Follow the reset steps with the reset code sent to your email.

Once you are logged in, click on the My Dossiers tab and then on Health Information. All that's left to do is fill out your information before you meet with your dietitian.
3. How the initial appointment and follow-ups go.

The first appointment is scheduled to last one hour. Although you will be asked several questions about your eating habits and your medical history in the first 30 minutes or so, goals will be determined with your dietitian afterwards.
Unless your dietitian suggests another alternative, a personalized food guide with concrete examples of portions and foods will be provided to you during this first meeting.
You will then be able to determine a number of follow-ups with your dietitian, according to your needs. Generally, 4 to 6 regular follow-ups (45 minutes) can be suggested to help you reach your goals. Suggestions vary according to the goals determined with your dietitian.
Shorter follow-ups (25 minutes) are also available depending on your needs.
4. My Client Portal

Following your first meeting, several pieces of information will be added to the ''My Dossiers'' section of the mobile application, including:
Your receipts

Your appointment dates

Recommendations and documents provided by your dietitian
You can also access your Files and KoalaPro Premium on your computer via your TeamNutrition Client Portal.  To connect, use the same login and password as for your mobile application.
5. My Premium Portal

When you start your nutrition program, you will have access to KoalaPro Premium free of charge for 30 days. KoalaPro Premium offers you a variety of training capsules, exclusive recipes adapted to your health or performance goals, as well as access to additional nutritional support including nutrition capsules and educational articles!
If you have any questions, do not hesitate to contact your dietitian at her professional email attached to your confirmation email.
You are now ready for the TeamNutrition adventure!
Looking forward to assisting you :)